My Kitchen Rules 2012 Contestant Jennifer Evans Doesn't Mind Being Portrayed as the Villain
My Kitchen Rules "Princess" Jennifer Doesn't Mind Being the Villain . . . For Now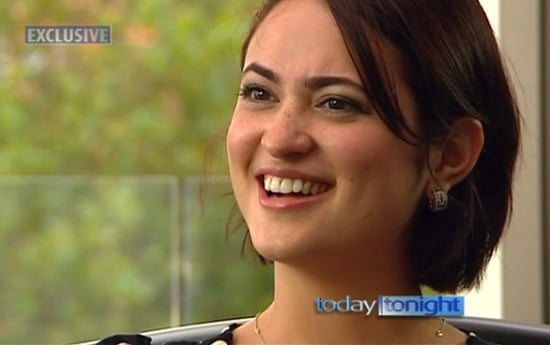 The first week of My Kitchen Rules for 2012 has wrapped up, with viewers getting a chance to (sort of) experience the instant restaurants from the NSW, WA, SA and NZ teams. It also means we've spent a little more time with the purported "villain" of the show, Jennifer Evans from SA, best known for criticising meals in promos and saying with a sigh, "Yeah."
Last night Jennifer spoke to Today Tonight about how she's been portrayed on TV, and doesn't seem bothered by the way she's been shown: "I don't think it's 100 percent real me. You're in TV business. You know editors cut and paste things together. What about all the good things that I said? They didn't show it."
More from Jennifer when you keep reading.
Time will tell just how much of a villain Jennifer turns out to be — Tom from Victoria also seems to be a fan of speaking his mind, while Queensland team Peter and Gary are looking to be the baddies in group two — but she's not too fussed about the viewer reaction: "To be honest with you, I don't really mind, I don't really care. People can say or think whatever they like about me. As long as my friends, my family, my husband, my mum knows me, I don't really mind."
During last year's series, Tasmanian couple Mel and James received online death threats after food criticism that didn't seem to sit with TV watchers. Do you think Jennifer is deserving of the "villain" tag she has been labelled?