My Kitchen Rules 2013: Is Three Instant Restaurants Too Much
My Kitchen Rules: Is 3 Rounds of Instant Restaurants Too Much?
My Kitchen Rules kicked off its third round of instant restaurants for 2013 on last night's episode, this time with added gatecrashers: Melbourne housewives Angela and Melina, WA food nerds Kieran and Natassia, and NSW best friends Ashlee and Sophia. Joining the new teams were SA couple Lisa and Stefano, Tasmanian mates Ali and Samuel, and Queensland's Dan and Steph. Angela and Melina were the first to cook and missed most of the dinner table antics, which included a strong rivalry between the new and old teams, and some interesting and amusing comments from Sophia.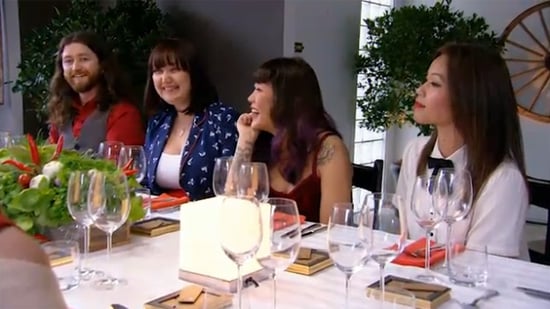 The inclusion of a third instant restaurant round was the big twist in last year's series of the show and it's the addition of new contestants that makes it fresh for 2013. For me, 12 instant restaurants is already enough — sometimes when the first group is over I can't believe we have to get through another — but the high ratings for the show prove it's a formula that viewers are loving. Plus, the added tension between the old vs. new teams will make for great TV.