My Kitchen Rules 2014: Chloe and Kelly Instant Restaurant
Chloe and Kelly Actually Used Store-Bought Puff Pastry on My Kitchen Rules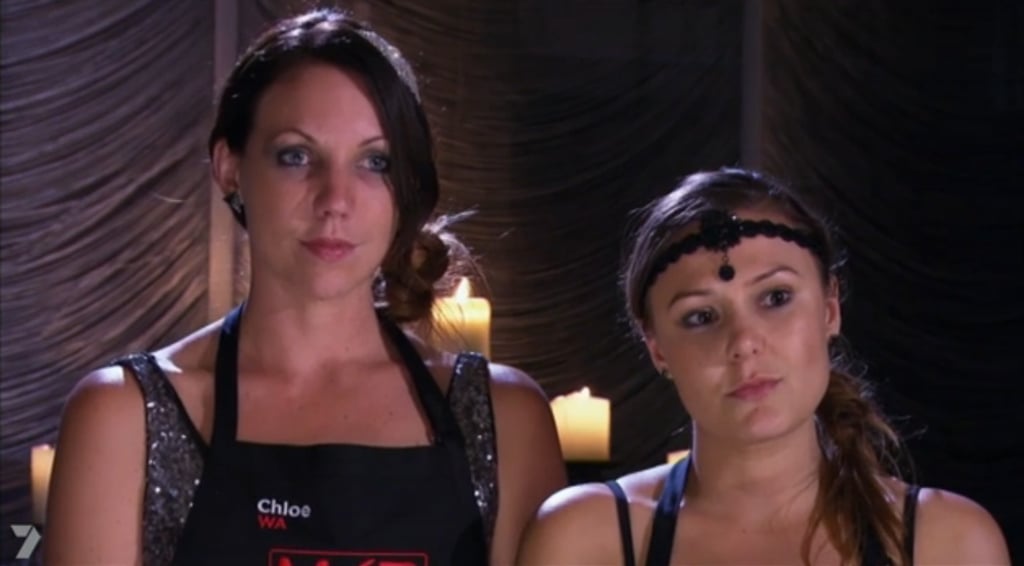 Chloe and Kelly, the gourmet food-loving, frequent traveller best friends from Western Australia, have become the team that viewers 'love to hate' on My Kitchen Rules this year, especially after the constant reminder that Kelly has travelled to 42 countries, and their harsh criticism of other teams' dishes. The tables were turned on Tuesday night's episode when it was the girls' turn to cook, and what baffled the judges, other contestants and probably lots of viewers was the fact that the girls resorted to using store-bought puff pastry for their mille-feuille dessert. Their reason? They wouldn't have enough time to make their own puff pastry from scratch considering the technically-difficult entrée (trio of cheese) and main (peasant's paella with rabbit and snails) they were going to serve. Keep reading.
Predictably, Manu Feildel and Pete Evans were not impressed. They reminded the girls that the show is a "cooking competition" and that using store-bought ingredients was not good enough for them. (Earlier in the night the girls were also slammed for using store-bought white bread in their entrée, which was more for presentation purposes.) The store-bought puff pastry didn't even go down well flavour-wise, with Manu comparing it to "cardboard." Pete told Chloe and Kelly that their excuse about timing wasn't good enough because "this is the one time in the competition that you've basically got all the time in the world to show us what you can do."
Chloe and Kelly returned to the kitchen with their tails between their legs, with Chloe admitting that she would have made her own pastry if she could go back in time. At the score reveal, Pete and Manu let their scores do the talking when they awarded the girls 2 and 4 respectively for their dessert. Chloe and Kelly finished with 49 points (they were saved by the paella) and managed to stay in the competition, sending home Canberra couple Andrew and Emelia.