My Kitchen Rules 2017 Grand Final: Winner and Live Results
My Kitchen Rules Grand Finale 2017: Live Results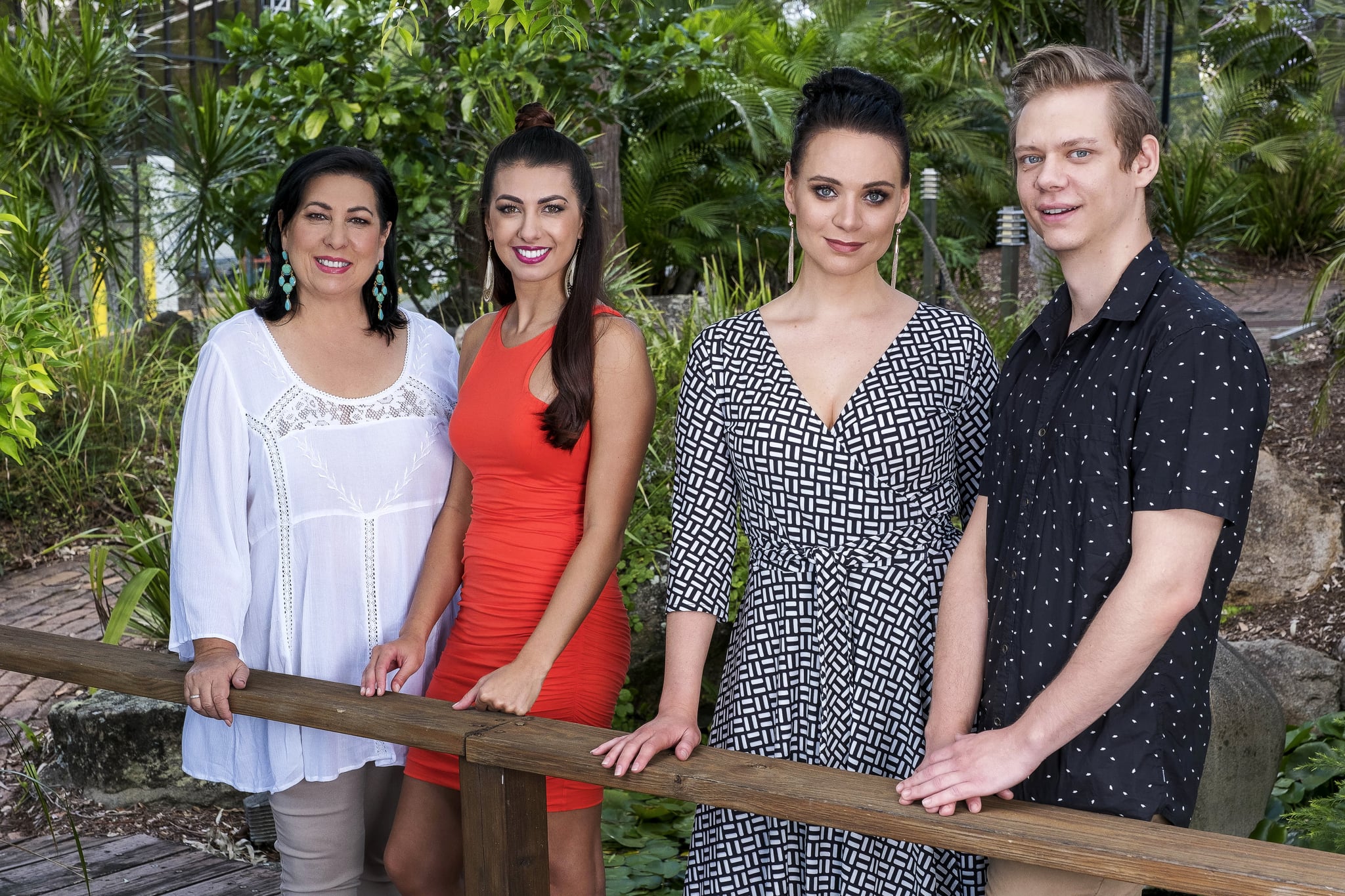 The 2017 grand finale of My Kitchen Rules is here, with two of the strongest teams, Courtney and Valerie, and Amy and Tyson, set to battle it out for this year's title. Who will prevail? Watch it with us as we cover the finale live from 8 p.m.!
8:08 p.m. Here we go! I truly don't think there could be two more deserving teams in this final. Amy and Tyson, and Courtney and Valerie have barely put a foot wrong in this competition.
8:12 p.m. Courtney and Valerie have an old photo of Valerie's dad with them for good luck. All the feels.
8:14 p.m. Great to see how Tyson has evolved from "Angry Angry Man" to a pretty chilled out dude.
8:15 p.m. For tonight's challenge, team's have to serve up five courses(!) each.
8:16 p.m. Amy and Tyson's menu is very Amy and Tyson, and includes ingredients such as truffle, marin, veal and sweetbreads. Courtney and Valerie have said they want to take the judges on a "journey through the east".
8:21 p.m. In come the families! Hugs and tears and kisses all around. I'm not crying, you're crying.
8:23 p.m. The past contestants are all here and lol, Josh (from WA) asks if Amy and Tyson are ready for the grand final. Maaaate.
8:32 p.m. Seven-ish minutes on the clock and the teams are beginning to plate their entrees.
8:35 p.m. Entrees are done! Amy and Tyson's looks very impressive — I want to dunk my face into that ball of mousse. YUM. Courtney and Valerie's samosa crisp looks simple, but I bet it's packed full of flavour.
8:38 p.m. The judges loved both entrees and so do the past contestants, giving both teams a strong start. Everyone seems to be hitting all the right notes flavour-wise.
8:43 p.m. And we're back for course #2. Teams have one hour to deliver it and both have pea soups!
8:47 p.m. Amy and Tyson are literally frying up pork fat to go in their soup. As someone who has eaten pork back fat in dishes before, I can vouch it seems gross but is DELICIOUS. Yes, worth the calories.
8:58 p.m. According to Colin, Amy and Tyson have taken "peasant-style ingredients" and refined it perfectly. Pete called it faultless. And THAT CRACKLING.
8:59 p.m. The judges find Courtney and Valerie's pea soup very refreshing and once again, fragrance galore. We have a battle on our hands, people.
9:01 p.m. For course #3, Courtney and Valerie are serving Spanish mackerel and Amy and Tyson have got butter-poached marin.
9:13 p.m. One minute to go and Courtney and Valerie are struggling to get all dishes plated up. Eeek! A bit more of a frazzled cook for them this round. Amy and Tyson seem happy.
9:16 p.m. The judges LOVE Amy and Tyson's marin — a great move adding the rhubarb in there. Courtney and Valerie get brownie points for their mackerel sauce, but some say they got the sauce vs. fish/rice ratio off.
9:25 p.m. A pork vindalu with beetroot raita from Courtney and Valerie for course #4, and veal, sweetbreads and marrow from Amy and Tyson.
9:28 p.m. This round seems to be the most defining round yet for both teams. One's a family dish that holds a lot of significance and tradition, and the other, a very intricate dish full of different ingredients that need to be handled perfectly.
9:39 p.m. Tasting time for the fourth course, and what a feast! Courtney and Valerie's vindalu is so colourful and visual, and Amy and Tyson's veal rivals that of top restaurants. Karen Martini says it's the best dish she's seen in eight years of the show.
9:49 p.m. Last cook and it's dessert time! Amy and Tyson have got an after-dinner mint coming up — basically a very gourmet mint slice, and Courtney and Valerie an Indian ice-cream.
9:52 p.m. These desserts are works of art. Gold leaves! Chocolate crumbs!
9:55 p.m. Cannot get enough of all the familial love in this grand final. Whether it's a sibling or mother-daughter bond.
9:57 p.m. Side note: how much are the judges/contestants actually eating over the course of this final? 5x dishes from each team = 10 plates each?!
9:58 p.m. High praise once again for each team for their desserts. They're really keeping us on our toes with the scores.
10:04 p.m. Crunch. Time.
10:12 p.m. All the judges are delivering their feedback and there is BARELY any criticism. So many great things to say!
10:18 p.m. Scores:
Courtney and Valerie — 9 + 9 + 8 + 9 + 8 + 9 = 52/60
Amy and Tyson — 9 + 9 + 9 + 10 + 10 + 10 = 57/60
10:21 p.m. Amy and Tyson are the champions! What an effort and so well deserved.
Image Source: Channel Seven