My Kitchen Rules 2018 Grand Final: Winner and Live Results
My Kitchen Rules Grand Finale 2018: Live Results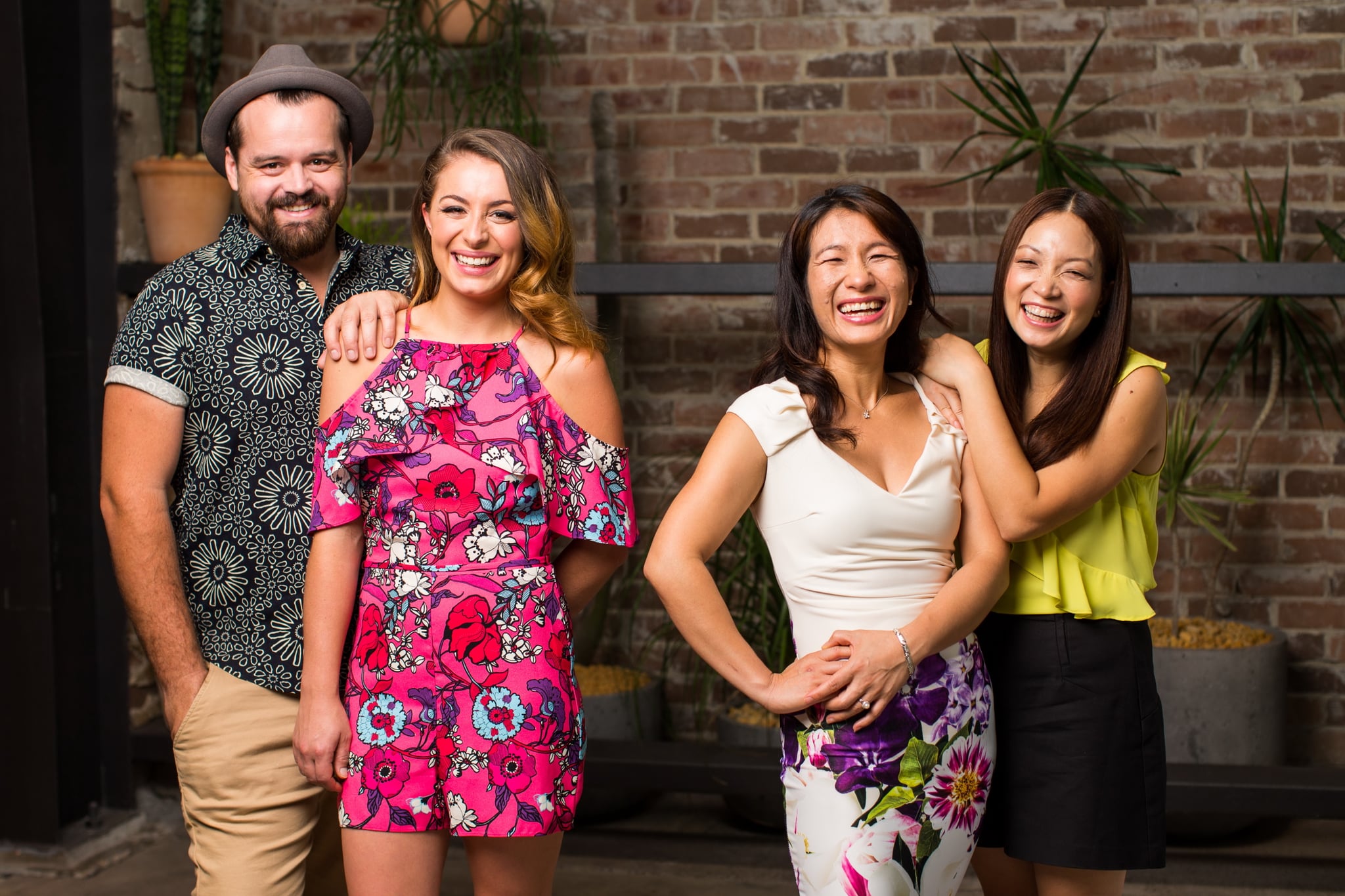 The 2018 grand finale of My Kitchen Rules is here, with two of the most innovative team, Kim and Suong and Alex and Emily, set to battle it out for this year's title. Who will prevail? Watch it with us as we cover the finale live from 7 p.m.!
7:00 p.m. We're finally here! Another grand final of My Kitchen Rules graces our TV screens again. On the line: the 2018 title and a sweet, $250,000.
7:02 p.m. It's been quite the season hasn't it? There's been some amazing dishes plated up, but also, we can't forget, all the drama and "scandals" that have transpired. That "cow" comment, Sonya & Hadil being excused from the competition . . . But right now, there's bigger fish to fry!
7:03 p.m. (And by the looks of it . . . really big ones)
7:06 p.m. Alex and Emily vs. Kim and Suong, both teams who know their food. Who's your pick to win?
7:08 p.m. Each of the teams have to serve up a five-course menu, which amounts to a total of 100 plates for a packed restaurant of judges, friends and family and teams. Lots to do!
7:10 p.m. It's time for the first course and they have two hours to get everything together. Alex and Emily are serving tuna tartare with cumin and harissa oil first. They're already planning ahead to their second course, which is the very, er, eclectic choice of jamon wrapped lamb brains with caper mayonnaise. INTERESTING.
Here's the rest of Alex and Emily's menu:
Third course: Moroccan lobster with cauliflower and citrus tahini dressing.
Fourth course: Pork belly with sprouts, apple and calvados sauce.
Fifth course: Penicillin
7:11 p.m. Naturally, Kim and Suong are sticking to their strengths: Vietnamese food. Here's what they have on the menu tonight:
First course: Wagyu in mustard leaf.
Second course: Quail with Vietnamese XO sauce.
Third course: Tiger prawns with red sauce.
Fourth course: Vietnamese beef stew
Fifth course: Coconut crème caramel with citrus salad
7:17 p.m. Time is flying by! There's an hour left and Emily is still dicing up the tuna for the tartare. The restaurant opens and the guests (read: past teams) start flooding in. Then, the families!
7:25 p.m. Kim has started wrapping the mustard leaves and has something insane like 60 to wrap. Inside each is the wagyu, carrots, pickles etc. Suong starts wrapping some but they don't match Kim's ("too skinny). She drops them and now it's all in Kim's hands.
7:32 p.m. Time's up for the first course! It's in the judges' hands now. Alex and Emily's tuna tartare is a hit at the judges' blind tasting table, and they also love Kim and Suong's mustard leaf wagyu for its flavours. Looks like both teams are on par right now.
7:42 p.m. On to the second course, and they've got one hour to serve it up. Kim and Suong have so many elements going for their quail dish — from prepping the quail, to making the salad and getting the sauce just right. Emily is in charge for this second round, but is slowly losing her zen due to time pressures.
7:45 p.m. Oops, while cooking the quail, Suong burns four, and Kim had only deboned the exact amount needed to plate up. Kim hands over some more, but while taking them off the grill, Suong drops a few more on the floor. Yiiiiikes.
7:51 p.m. Looks like the quail situation managed to be salvaged, but their plating ended up being a tad sloppy. Alex and Emily on the other hand, are super happy with their second course.
7:55 p.m. I'm not sure I could ever stomach any sort of brain . . . but the judges seem to like it! Pete called the quail the "perfect dish".
7:59 p.m. Once again, Kim and Suong's third course is packing with flavour (tiger prawns). Pete and Manu say that they have the most reservations about Alex and Emily's third dish (the lobster).
8:07 p.m. Loving Alex and Emily's plating here — they're using the lobster shells to house the cauliflower. Kim and Suong are plating and somehow, find that they are two prawns short. They scramble to get another few cooked with two minutes on the clock.
8:18 p.m. The judges love Kim and Suong's tiger prawns — every part of the dish, from the prawns to the rice to the beans, was cooked to perfection. The judges feel like Alex and Emily have lost the integrity of the lobster a little, and many agree that it needed more of that harissa butter.
8:27 p.m. Alex and Emily are plating up and Emily gets a bit emotional from the pressure, tiredness, and Alex's intensity.
8:34 p.m. Suong opens the oven and finds that some of the caramel creme for their desserts have cracked. But no time to waste, they've got the fourth course to finish plating up.
8:39 p.m. Few things are better in this world than a perfectly cooked piece of pork crackling. FEW. THINGS. Good work, Alex and Emily! Kim and Suong's Vietnamese beef stew is also equally as inviting and loved by the judges.
8:41 p.m. In the holding room, Kim and Suong have a mini argument over their dessert. Kim wants to go back and actually test the caramels again, while Suong wants to start over. It's just a bit awkward because they're arguing right in front of Alex and Emily.
8:48 p.m. The teams are on to their fifth and final course. Suong decides to make another match of the creme caramel — not sure how this will place them for time? Alex and Emily get to work on the different elements of their penicillin dessert, a play on a cocktail.
8:53 p.m. The judges think Kim and Suong's dessert is light and refreshing, albeit a bit more solid in texture than it should be. Alex and Emily's dessert is a show in itself, complete with whiskey and dry ice.
9:08 p.m. It's scoring time! Both teams have one weak dish that let them down, so it's gonna be a close one. Alex and Emily's lobster was their weakest, while Kim and Suong's dessert could've been better.
9:16 p.m. Here are the judges' scores for each team.
Kim and Suong: 8, 9, 8, 9, 9, 9 = 52/60
Alex and Emily: 9, 9, 9, 9, 9, 10 = 55/60
9:17 p.m. We have a winner! Congratulations Alex and Emily!
Image Source: Channel Seven