My Week With Marilyn Trailer Starring Michelle Williams, Eddie Redmayne, Emma Watson
My Week With Marilyn Trailer: Michelle Is a Hollywood Legend
Ready to see how well Michelle Williams fills the iconic shoes of Marilyn Monroe? In the My Week With Marilyn trailer, Williams portrays the star during a trip overseas to London while filming of The Prince and the Showgirl in 1956. A production assistant, Colin Clark (Eddie Redmayne), is assigned to guide her around Britain for a week, and she wins him over with her trademark charm.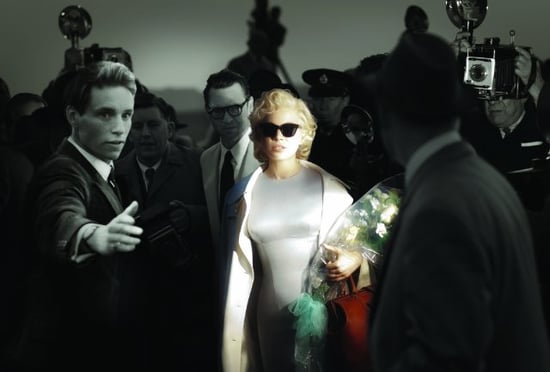 The film is based on the accounts of the real Clark, and though the flirtation between him and Marilyn seems interesting enough, I'm not sure if I'm completely accepting Williams as Monroe. Perhaps both actresses are just too familiar for me, because when I watched the trailer, I still see Williams in a costume. Still, I believe in her as an actress, so I'll wait until I see the full film to judge. Plus, I'm also excited to see Emma Watson in a smaller part as a wardrobe assistant, and Kenneth Branagh as Sir Laurence Olivier.
Check out the trailer and let me know what you think after the jump.