Natalie Portman Attends an AFL Training Session
Natalie Portman Attended an AFL Training Session in Melbourne . . . But Why?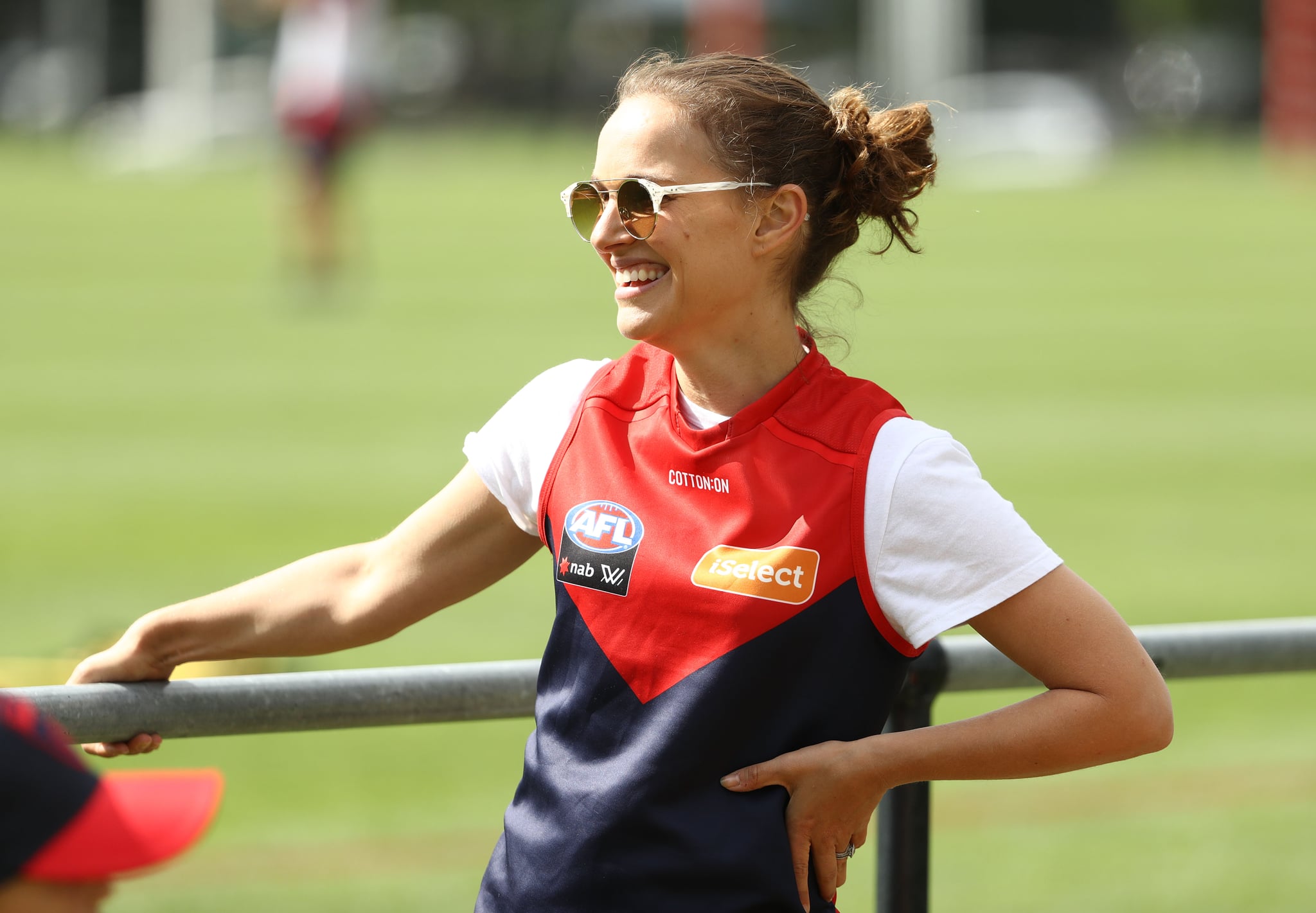 When we woke up this morning, the last thing we expected to see were photos of Natalie Portman in an AFL jersey . . . yet here we are. AFL.com has reported that yesterday, the actress and her family — as well as a few of her Australian friends who are big AFL fans — attended a Melbourne Demons pre-season training at Gosch's Park. She spoke with club officials and posed for photos with senior coach Simon Goodwin, before being presented with a personalized AFLW Demons jersey.
Portman wore the jersey for most of the training session before being taken on a tour of the MCG where she, and a few of the Demons players, kicked the ball around for the rest of their visit. Many people were confused about why the Oscar-winning actress suddenly appeared at an AFL training session, but she is in Australia to attend a friend's wedding as well as the National Gallery of Victoria's annual gala event, where she will be a guest of the Federal and Victorian tourism boards. Mystery solved.