Natasha Webster Love Island 2018 Elimination Interview
Love Island's Natasha "Really Didn't Expect to Leave Single"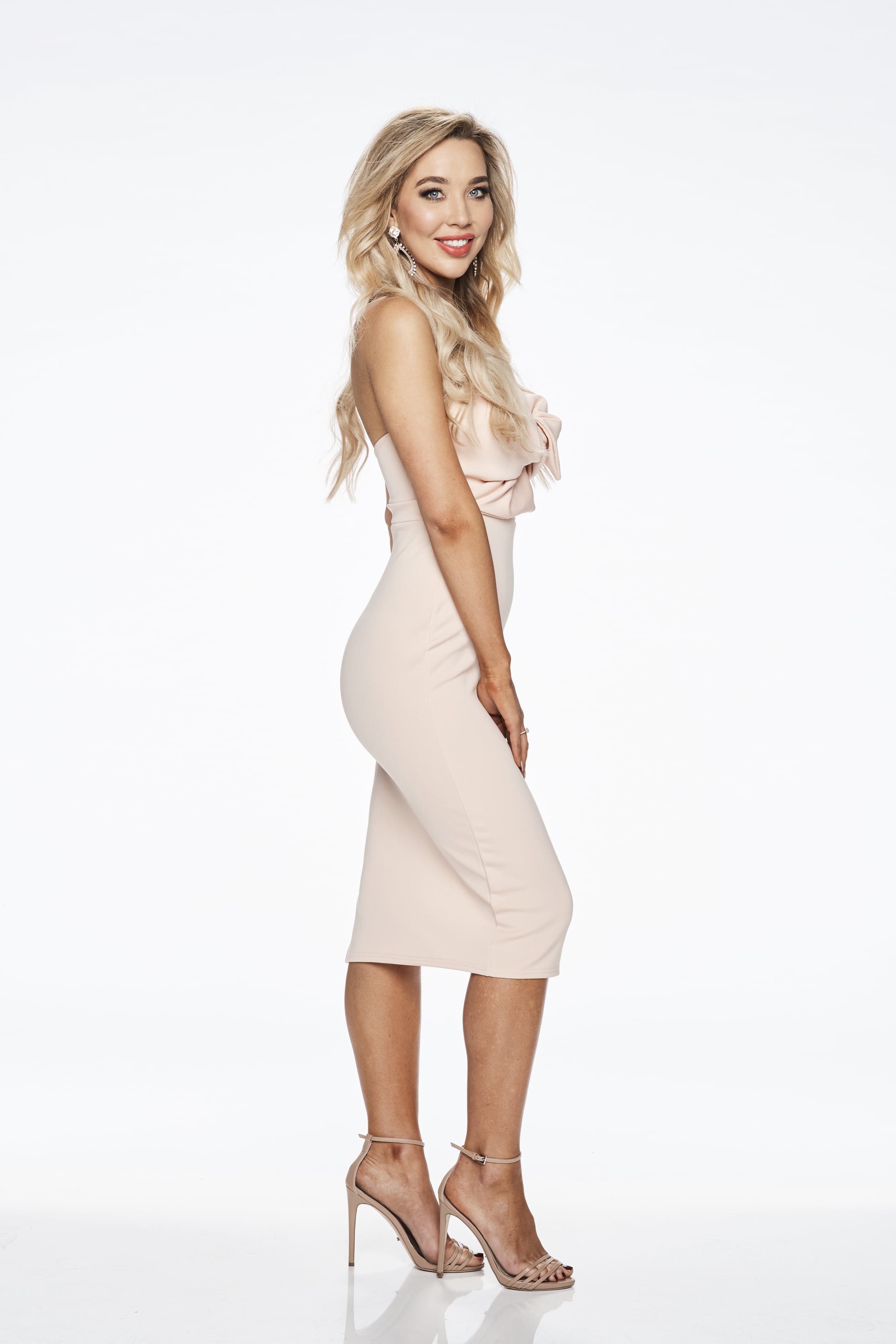 Monday night's recoupling on Love Island saw Natasha emerge as the latest contestant to be booted from the Villa. Despite going into the house with genuine intentions to find love, she failed to find a spark with anyone, and come crunch time, was left without any alliances to back herself with. Before she jetted out of Mallorca, we caught up with the 24-year-old Western Australian to get her side of the Love Island coin.
Love talking about TV? Come and join the conversation in our private group, Pass the Popcorn!
POPSUGAR Australia: Sorry to see you leave the Villa! How are you feeling?
Natasha: It sucks to be dumped off the island! I really wanted to meet somebody and was there with all the best intentions and a lot of hope. Unfortunately, I didn't even have a romantic spark with anybody, and yeah, really didn't expect to leave single. As soon as I walked in, I thought I would have a crush on all five guys! [Laughs] But it didn't work out that way, it really sucks.
PS: Were you surprised to be leaving so soon?
Natasha: If you had asked me that a few days ago, I would've said yes. But when we had the recoupling, I knew I'd be going home, mainly because of what happened with Cassidy and Josh. The potential spark between the two of them meant that Josh would recouple with Cass, and Francoise said she was interested in Elias. Grant also told Jaxon to put in the groundwork with Mac, I don't think that's true though, but he did do it and it worked to his advantage. He was the only guy to really go out of this way and talk to her. Mac ended up choosing Jaxon, and I was the odd one out.
PS: Why do you think you didn't have a spark with anyone?
Natasha: I got along with all the guys, it's just that no one was really my type. There was no one who was a bit older, they're all quite young, and I just wanted somebody who was really lovely to walk in and be like, I'm here for Tash. That's what I was hoping for. I'll be upset if somebody comes into the Villa over the next few days who's my type and I've left! When I was packing my bags, Erin goes, I'm going to pissed off if somebody comes into the Villa for you and you've left.
PS: Was there anyone you wished you had a connection with, or could see potential in?
Natasha: I was open to a potential spark with Josh, and I'd said that to him, and even all the single guys. You're meant to go on the show being open to a connection with anyone, which I was, but it didn't happen with anyone really. When John James walked in, I thought, oh my god, he's here for me, he's a bit older, he seems lovely . . . But those slight butterflies only lasted about an hour, they were very short-lived. I learned very quickly he wasn't for me.
PS: But at least you know it wasn't anything on your part, there wasn't anything you could've done, really!
Natasha: Exactly, I put myself out there. Hopefully I'll meet someone at some stage. Eden said that what you deserve, the universe will serve, so hopefully, someone out there will approach me!
PS: What surprised you about being on the show?
Natasha: I'm surprised I wasn't involved in any of the drama. I think that if there was somebody I had a romantic connection with, it would've been a bit different. But yeah, I was surprised I didn't get upset, I really expected to be crying every single day, but it didn't happen. I'm pretty happy with myself actually, and surprised for the right reasons.
PS: What did you find hardest?
Natasha: It was hard being away from family and friends, but I was lucky to have Erin there. She was my best friend in the Villa, so it was always good to talk to her about anything. I really listened to what she said and cared about her opinion.
PS: Were you ever worried about how you would be portrayed on TV?
Natasha: Yes, 100 percent! I was extremely worried about my portrayal, but I just went in there being myself and being truthful. If you want to meet somebody, that's the way you've got to be as well — you've got to be yourself and show your true colours. I can't lie, because I would've even remember my lie. Go in there, be yourself, don't play any games — that's the best way you can be.
PS: What will you miss the most about being in the Villa?
Natasha: [Laughs] I'll miss not having to go to work, sunbaking by the pool, and that incredible view! I'm not sure how it looks on TV, but in real life, that view is incredible. And my tan, because as soon as I get back to Perth, it'll fade!
PS: Who would you like to see in the final two?
Natasha: I hope Eden and Erin win. I'll be voting for them a lot and spending all my money on them, so hopefully they get there!