New Cast Promo Photos For the Final Season of Lost
What Are Your Theories For the Final Season of Lost?
We're less than a month away from the premiere of the final season of Lost, and I'm already trying to hypothesise what's in store. Thankfully, we have some brand-new cast photos to dissect!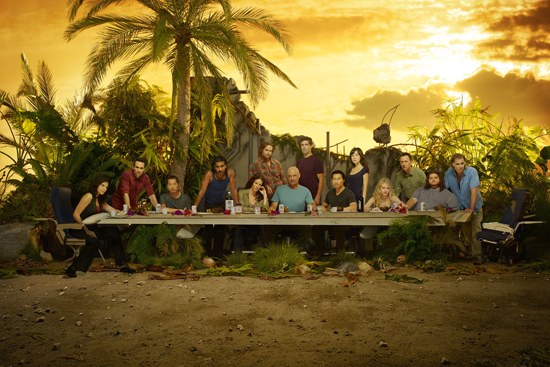 US network ABC has released two different stills, which feature the Losties at a dinner table, a la da Vinci's The Last Supper. Both images place Locke in the central position, occupied by Jesus in the famous painting, which alludes to Locke as Jesus to Jacob's godlike figure. That seems too obvious, though, so let's look deeper. The pic includes 14 of the show's players with one empty seat — for Jacob, maybe? But there are main characters missing, most notably Desmond, while presumed-dead Claire is back.
Also worth noting: it appears Sayid is standing in for Judas. If you're familiar with Judas' betrayal of Jesus, that's got to make you wonder . . .
I can overanalyse this to death, so tell me, what are your theories for the final season? Any new predictions you'd like to make based on this new evidence?
Check out both photos after the jump and let us know.