New Eclipse Video Clip Featuring the Cullen Family, Plus an Interview With Robert Pattinson
New Video Clip From Eclipse, Plus an Interview With Rob!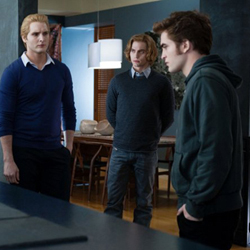 You know that Eclipse is nearly here when it seems like every day we have new photos and footage (I'm totally loving listening to the soundtrack, too). So consider this today's dose: a brand-new clip! Summit has just released this video of the Cullen family with Bella, as they put their heads together to figure out who's after her. As an added bonus, there's a quick interview with Robert Pattinson tacked onto the end. Good stuff. Give it a look when you read on.
Keep reading...