New Official Trailer For The Girl With the Dragon Tattoo Starring Rooney Mara and Daniel Craig
The Girl With the Dragon Tattoo Trailer: Now With Dialogue
The first trailer for The Girl With the Dragon Tattoo was one of the best teasers we've seen all year, but the gritty, intense preview was missing a major element: dialogue. Now, we're finally getting our first listen to all those put-on Swedish accents, as we see Mikael Blomkvist (Daniel Craig) hired by an elderly man (Christopher Plummer) to investigate the mysterious disappearance of his grandniece. To help him crack the case, Blomkvist recruits the help of Lisbeth Salander (Rooney Mara), an introverted and socially awkward hacker with a ton of piercings, a mohawk, and — yes — a dragon tattoo.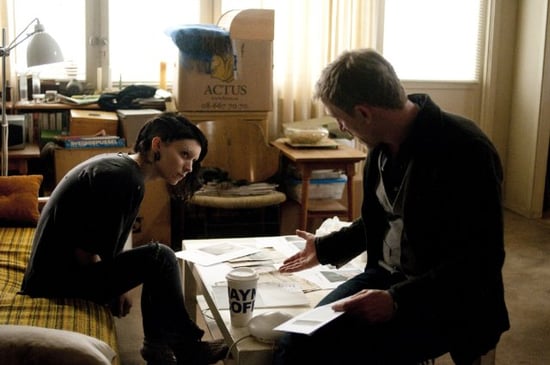 Even without "Immigrant Song" playing in the background, the second trailer for David Fincher's adaptation is equally intriguing and as spine chilling as the first. The book has heaps of dark themes (to say the very least), but it doesn't look like Fincher is staying away from any of the more grisly scenes. I'm with him; bring it on. The film opens here on Jan. 12.
Watch the new trailer after the jump.