New Photos of Colin Farrell in Peter Weir's The Way Back
Colin Farrell — Love Him or Leave Him?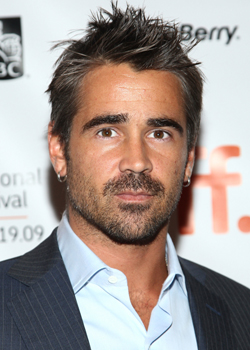 Is Colin Farrell having a career resurgence? He recently appeared in The Imaginarium of Dr. Parnassus and has an uncredited cameo in the upcoming Crazy Heart. Then I spotted these new pics from Aussie director Peter Weir's upcoming movie The Way Back and he pops up in them, too! I used to have a fascination with Farrell and his Irish bad-boy charm, always cursing up a storm on late-night shows in his thick brogue. For a while he was pretty in demand with big-budget films like Minority Report or Alexander, but over the years, I've seen less of him (perhaps because he's no longer a tabloid fixture). Farrell's a good actor, so I welcome more time with him on the big screen, but I'm still on the fence about how I feel about him nowadays. What's your take — do you love Farrell in anything and everything? Or are your feelings generally more "meh"?