Nichole Wood The Bachelor Australia Elimination Interview
The Bachelor's Nichole Dishes on Romance With Billy From MAFS: "I'll Be Good to Him!"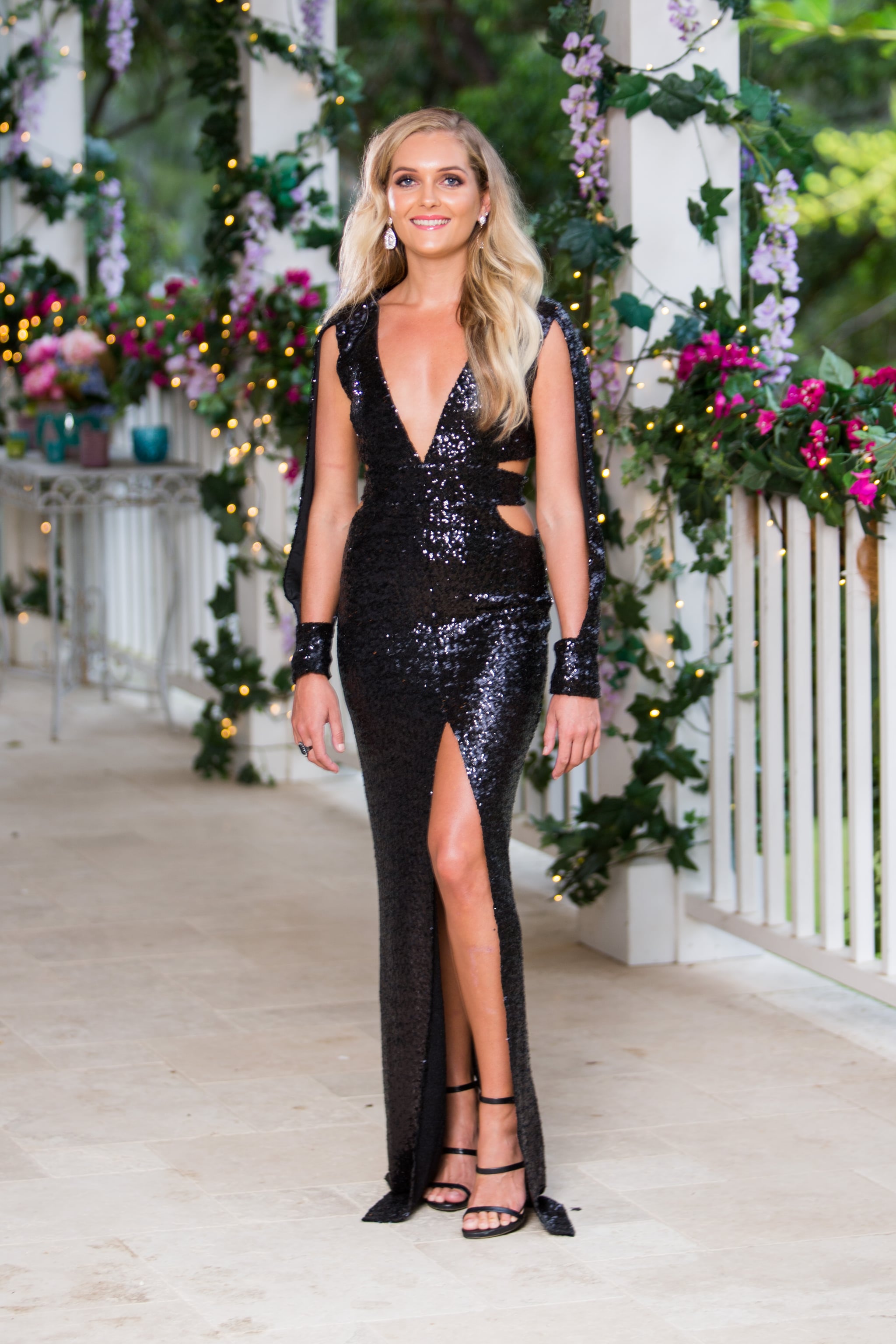 Nichole Wood certainly started off as a strong presence on this season of The Bachelor. But, as time went on, she largely stayed out of the drama and was eventually sent home in a low-key rose ceremony. Below, she chats the truth behind her supposed rivalry with Monique, as well as the new familiar face in her life.
POPSUGAR: Hey Nichole! How was it watching the episode back last night?

Nichole: It was so emotional! You're feeling all those feelings all over again. You feel like you're back there again. It was sad saying goodbye to all the girls again.
PS: You mentioned last night that you were surprised to leave, why was that?
Nichole: I actually did chat with Matt a fair bit the whole time I was there, I got a chat with him every cocktail party, and I went on pretty much every group date bar two. There were signs there that he had an interest in me, and I had interest in getting to know him. It did feel like I could go, but I was still shocked by the reality that I was leaving. It was so nice to go with Mary though, she was a great person to leave with. I wasn't that sad to be honest! Even though I got all that time with him, I wasn't head over heels for him, I wasn't heartbroken.
PS: How would you describe your connection with Matt? Did you have feelings for him?
Nichole: All our chats were nice, we got along, there was a bit of flirtation there and it seemed like we were interested in each other. But I never got a single date, which meant it never went any further than that.
PS: It seemed like on the show that you were rivals with Monique, but you have since said that the way it was portrayed wasn't accurate. How did things actually go down?
Nichole: There was no real rivalry there. It was just a joke when all the new girls came in, like Sogand was like, "oh my god, another Persian," and I was like, "oh my god, another blonde." It was all just a bit of banter, but sometimes you can say one little thing like that and everyone can run with it, so it became bigger than what it was. Me and Monique never actually had a problem with each other, we still talk now and we're friends. It wasn't as bad as it seemed. When she got given the single date at the cocktail party, I wasn't actually crying over that, I was just quite upset that people were pushing me to have this rivalry that I really didn't feel was there. It was being pushed on me, and I just cracked it over that.
PS: What are your thoughts on the whole Abbie drama- are people being too harsh on her or do you agree that she's fake?
Nichole: Look, I think Abbie is a very competitive person. She did obviously really like Matt, and I think that was true. I think putting a competitive person in an environment where they need to compete means they're going to do what they need to do to get the man that they want. It was within her personality to want to fight for him, and to do whatever it takes to have him. That's just her, that was her way of going about it, and that's totally fine. It's everyone's own individual experience, and they can do what they want with it.
PS: What was the highlight of your time on the show?
Nichole: Skydiving [on the group date], 100 per cent! Best thing I've ever done in my whole life. What a way to do it too, on TV! Once I skydived I was like, "you know what, if I get sent home, then I'm not going to be mad." [Laughs] It was the next best thing to a single date.
PS: Who's your pick to win now?
Nichole: I would love it to be Elly or Chelsie. I think both of those girls are so beautiful inside and out, and both of them are so deserving of love. They're very beautiful girls.
PS: I think a lot of us reality TV fans have seen the paparazzi photos of you kissing Billy from Married at First Sight. Can you tell us what's going on between you two?
Nichole: Billy and I have been talking for a little bit now. He met my best friend [Shelby from Love Island] and then he started following me and liking my photos, so I followed him back. She [Shelby] said how lovely he was, and sort of talked him up to me. Then I saw on his Insta story that he was at the same bar as me, so I messaged him like, "oh my god, I was at that bar, when were you there?" I was trying to figure out if we'd crossed paths or not. Things just went from there. We started inboxing each other, and then he asked me out. At first I didn't really have the time, so it was a bit of a rat race trying to arrange a date with each other. But we finally got our first date only the other night, and it all got captured . . . so now everybody's aware of it! [Laughs]
PS: No matter what happens between you two, I'm sure you'll treat him better than Susie did . . .
Nichole: Yeah, a lot of people have been saying that! [Laughs] He's a lovely guy, he deserves a lovely girl, so I'll be good to him!