Nick Cummins The Bachelor 2018 Interview
Nick Cummins Says He Definitely "Found a Few Things" on The Bachelor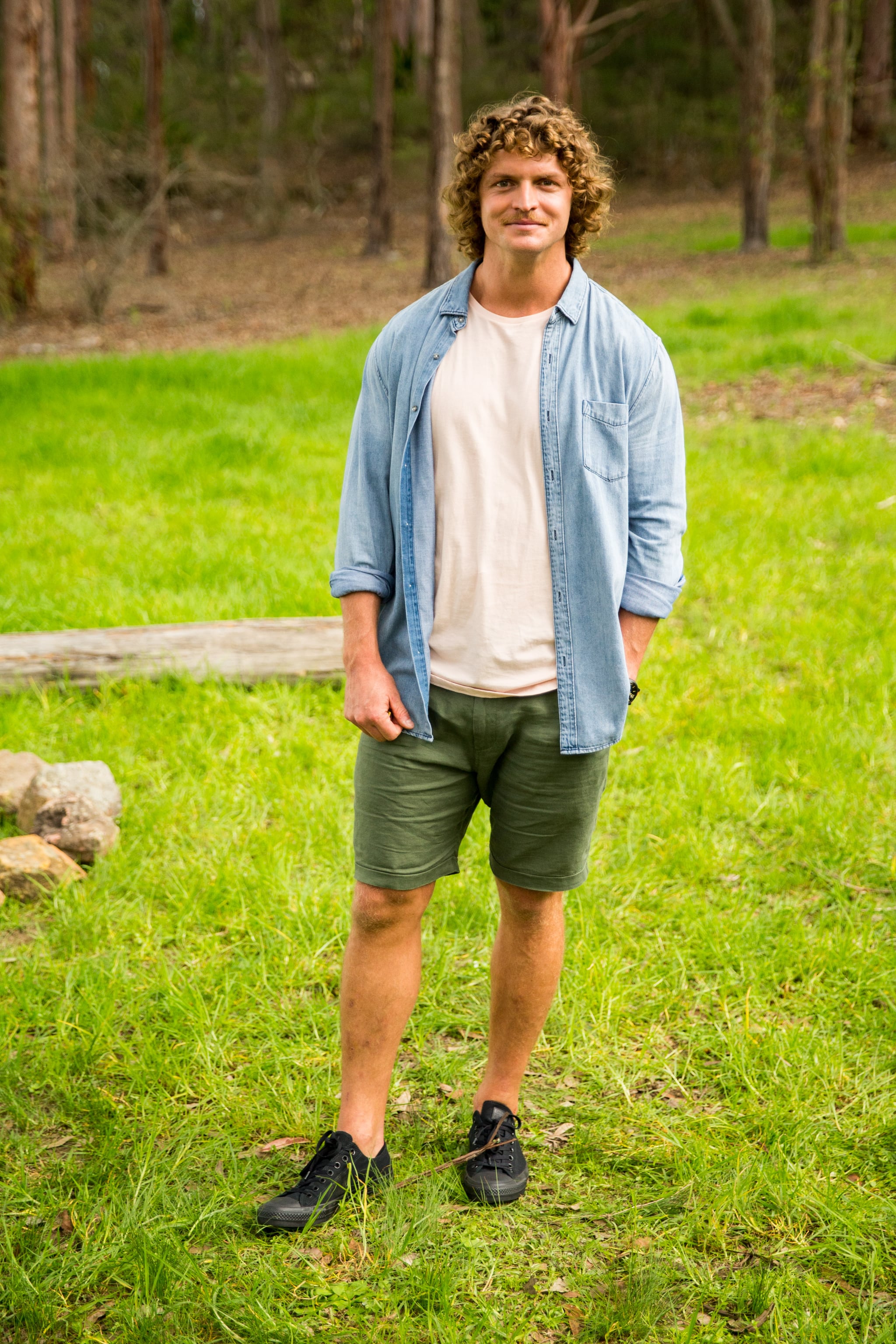 The Bachelor Australia is set to hit our screens on August 15, with Nick "Honey Badger" Cummins in the driver's seat. He will face 25 beautiful women and hopefully, find love with one lucky woman as the season goes on. While he's remaining mum on what to expect over the course of the show, Nick did say he definitely got more than what he bargained for. See what he had to say ahead of the premiere.
POPSUGAR Australia: You're going to be the most watched man in Australia pretty soon. Is the attention and scrutiny going to bother you?
Nick Cummins: Well, you can't please everyone, there's always going to be some haters. Building up to the show, there's a bit of anxiety, but what can you do? All you can do is be yourself. I've had a bit of experience with the rugby side with people carrying on, so I think I'll be sweet.
PS: Did you have any expectations going into the show?
NC: No, I hadn't seen it, so it was all new to me.
PS: What made you decide to do it? Were you approached, or did you think, I'm at that stage of my life where this would interest me?
NC: Both! I was approached the first time and it wasn't for me, so I turned it down. Then I went away on a tour, had some time to think about it and it turned up again. I thought, well I'm at that time of my life and it seemed to line up, the timing's right.
PS: What did you find the easiest and hardest about being on the show?
NC: The easiest was having fun. Joking around, making fearful moments funny. The hardest would be not having blokes around. It was a bit odd because the balance was off, you have all this oestrogen floating around and sometimes you miss having a chat with the boys.
PS: What are you looking for in a partner?
NC: Someone who's unconditional, independent, someone you can sit next to and have a beer, someone who's comfortable with themselves and who can add value to the relationship.
PS: Do you have any relationship deal breakers?
NC: You've got to have an adventurous spirit, and if you're a couch potato, I'm not the one!
PS: Did anyone stand out to you from the beginning?
NC: Yeah, there were a few standouts, but I made a point to myself not to have a type going into it. The type was more someone you fit with, someone you could feel the energy of and would be happy to be around, not someone who looked a certain way.
PS: What do you family think about you on the show?
NC: My brothers are like, you beauty! You get to meet a few girls, go on a few dates, what could go wrong? My sisters are like, are you sure? You don't know what you're getting yourself into. They're dead right, it was a good experience and I've learnt a lot from it.
PS: Have you found love?
NC: I've found a few things! I can't say whether I'm in love, but you'll find out soon.