Nick Kyrgios Australian Tennis Player Information
What You Should Know About Nick Kyrgios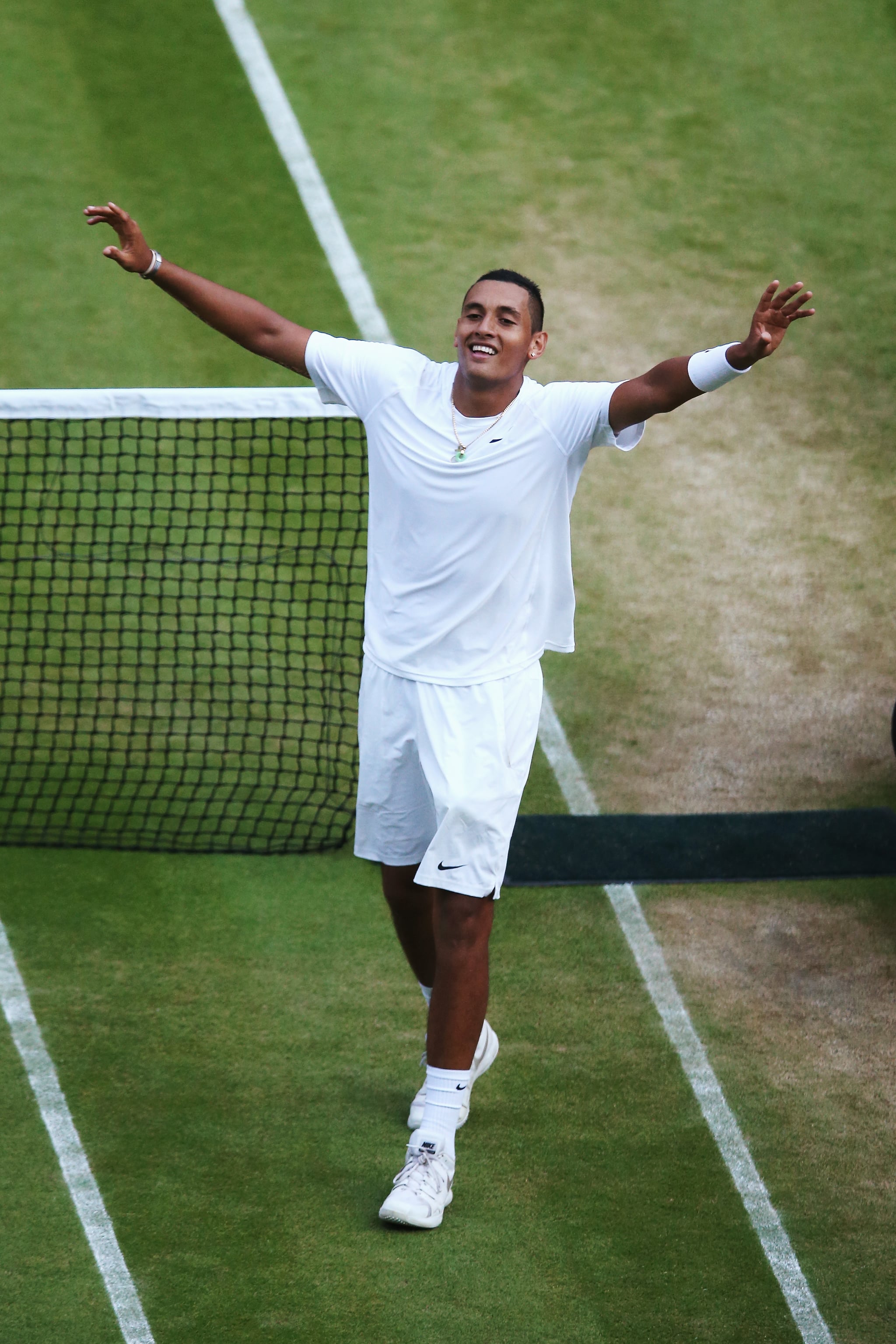 Australia is celebrating Nick Kyrgios this morning, but if you don't follow tennis you're probably wondering why! The talented Aussie tennis player knocked Rafael Nadal, the current world number one tennis player, out of Wimbledon in their fourth round meet-up overnight. As everyone's talking about Nick, here are the vital stats you need to know.
He's Only 19
He was born on April 27, 1995.
His Heritage
His father, Giorgos, is Greek, and is mother, Norlaila, is Malaysian. He is the youngest of three kids.
He's Really Tall
Nick stands at 1.93 metres, or 6'4".
He's Great at Another Sport
Thanks to his height, Nick excelled at another sport, basketball, and even represented the ACT and Australia in his early teens before deciding to focus on tennis at the age of 14.
His Junior Career
Nick was just 15 when he won his first ITF junior tour title in Fiji. In 2013 he won the junior Australian Open grand slam title and gained the number one junior ranking.
His Rank
Nick is currently ranked 144th in the world.
His 2014
Wimbledon

Campaign

Nick was a wild card entry into Wimbledon 2014. In the first round, he defeated France's Stephane Robert in four sets (7–6, 7–6, 6–7, 6–2); in the second round, he won against Richard Gasquet (3–6, 6–7, 6–4, 7–5, 10–8); in the third round, he defeated Jiri Vesely (3–6, 6–3, 7–5, 6–2), and in the fourth, he came faced off against Rafael Nadal.
Defeating Rafael Nadal
Nick became an Australian hero when he defeated Rafael Nadal, the current world number one men's tennis player, in the fourth round of Wimbledon. The match went for 2 hours 58 minutes and Nick won in four sets: 7–6(7–5), 5–7, 7–6(7–5), 6–3. He served up 37 aces during the match (his winning point was an ace).
Making History
It's the first time since 1992 that a man ranked outside the top 100 players has defeated the world number one. As a result of making the top 16 of Wimbledon, Nick's rank will move into the top 100.