Nick Kyrgios Booed at Australian Open
Nick Kyrgios Cops Backlash After Performance on Court, Plus 4 More Stories to Know Jan. 19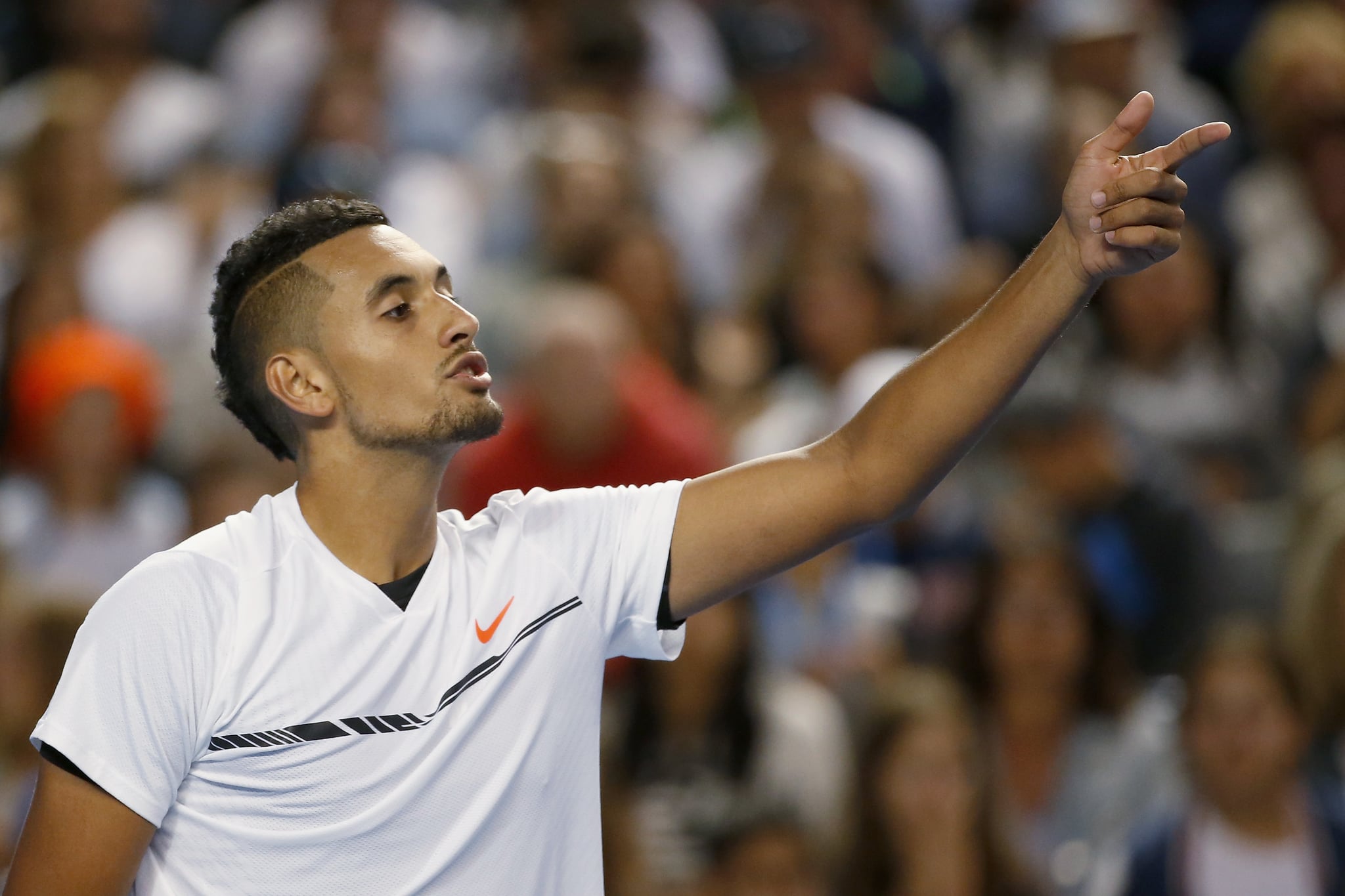 The news stories to know today.
1. Nick Kyrgios in Strife Again on the Court
The Australian Open is in full swing and it wouldn't be tennis without Nick Kyrgios stirring up opinion with both his form, and his form for swearing and throwing his racquet. Several tennis greats weighed in on his behaviour on social media following his loss to Andreas Seppi on Wednesday. And John Mcenroe called him a "black eye" on the sport. Read more at The Sydney Morning Herald.

2. Anti-Racism Campaign Hits Target
A campaign led by advertising executive Dee Madigan and Anti-Islamophobia advocate Mariam Veiszadeh to reinstate a billboard that depicted two smiling young girls wearing hijabs has hit its target. The billboard, which was on display in Melbourne, was taken down after the advertising company responsible for it received threats and complaints. The crowdfunded campaign to reinstate the billboard hit $100k overnight.
Holy shit we did it. Australians are decent and tolerant and generous! pic.twitter.com/ZG7itobj5P

— Dee Madigan (@deemadigan) January 18, 2017
Read more at The Guardian.
3. It's Getting Hot in Here
You weren't imagining it, 2016 was officially the hottest year on record, with the blame being put on all the things we humans do to cause climate change (that'd be those carbon emissions). As Gavin Scmidt, director of Nasa's Goddard Institute for Space Studies, put it to The Guardian, 90 percent of the warming was due to rising greenhouse gas emissions, and he expects 2017 to be another really hot one.
4. Do Young People Really Need Health Insurance?
That's the question that consumer advocates Choice are putting forward with a new website that allows young Australians to cut through the advertising and fear mongering to see whether, with their life status and income, it's worth forking out for health insurance. Read more at
The Sydney Morning Herald
.
5. Sweet Pixar Reveal
Confirming all those theories that you've ever had while watching (and sobbing through) a Disney Pixar film, the company have released a video revealing loads of hidden "Easter eggs" to show how all of the movies are linked. Watch the video here.