Nick Lachey and Vanessa Minnillo Expecting a Baby
Nick Lachey and Vanessa Minnillo Are Expecting a Baby!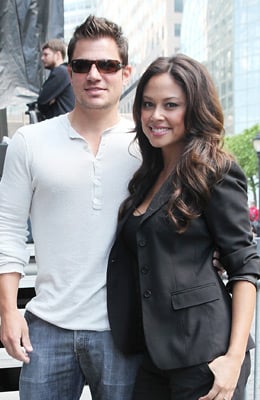 Nick Lachey has proudly announced that his wife, Vanessa (née Minnillo) is pregnant with their first child. He shared the exciting news on Live! With Kelly on Monday morning, saying, "She was in New York and I was in the Bahamas. She went to the store and got a pregnancy test and it came back positive. We're having a baby!" There are already some photos that show Vanessa's small baby bump; she's reported to be around 12 weeks along. Nick, who added she's been craving Mexican food, couldn't contain his excitement about being a dad: "I've had a chance to do a lot of great things in my career and my life but this is the one thing that, more than any other, I look forward to. The fact that it's actually here, it's overwhelming." Congrats to Nick and Vanessa!