Ninth Season of American Idol Premieres Tonight on Fox8!
Will You Watch Simon's Last Season on American Idol?
Tonight's premiere of the ninth season of American Idol has more significance since yesterday's announcement that judge Simon Cowell would be leaving the show at the end of the season, to make an American version of X Factor. But before we get all nostalgic, let's focus on the matter at hand: Idol's back! Not only is tonight's return episode a two-hour premiere, but the auditions continue tomorrow evening as well. New judge Ellen DeGeneres won't start until after the auditions are over, though a few celebrity guests will take Paula Abdul's place in the meantime, including Neil Patrick Harris, Joe Jonas, Kristin Chenoweth and Katy Perry. Kicking it off tonight is Victoria Beckham, who has the requisite sassiness for the job.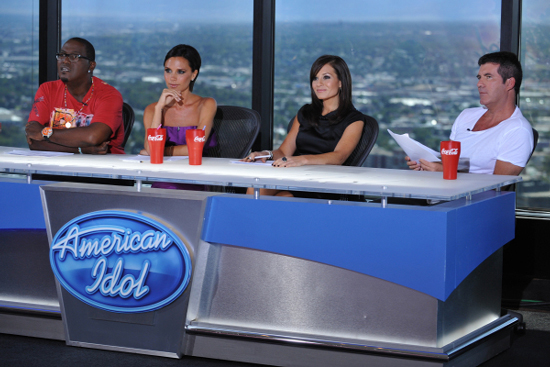 So, with the ninth installment the last time you'll be seeing Simon take the Idol stage, will you be tuning in?
American Idol season nine premieres 7.35pm tonight on Fox8!