Offspring Twist: Nina's Boyfriend Thomas Has a Pregnant Wife
Offspring's Latest Bombshell — Let's Talk About It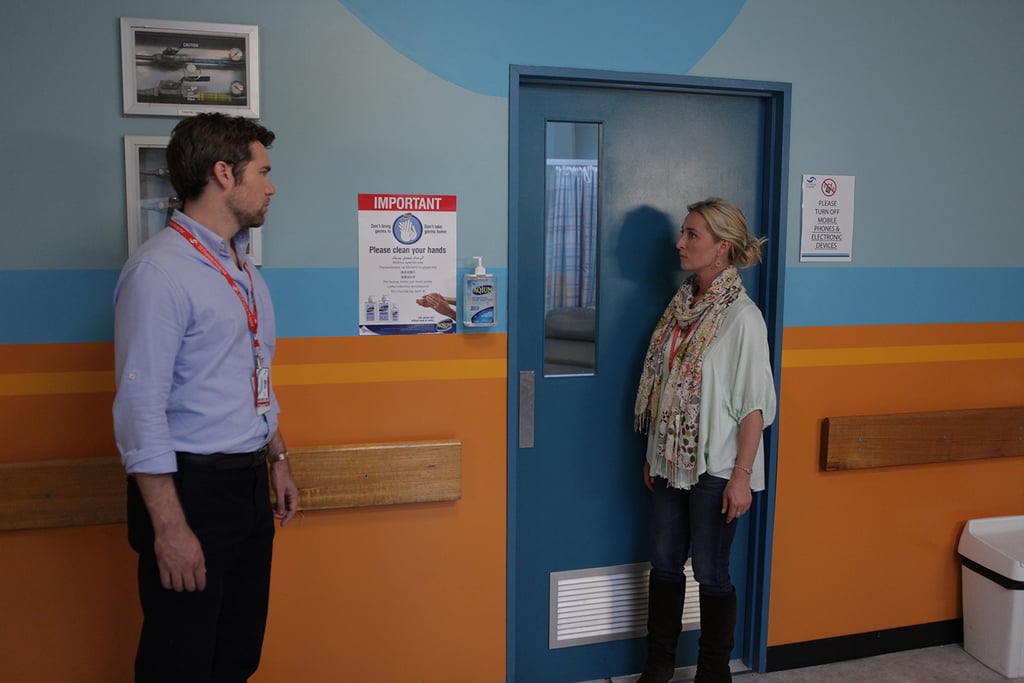 Just when Offspring viewers thought Nina Proudman had been through enough heartache, the beloved Aussie character was dealt another blow on Wednesday night's episode when it was revealed the man she'd been seeing, Thomas, actually had a heavily pregnant wife he'd been cheating on to be with Nina. He wasn't separated with a non-pregnant ex-wife, as he'd told Nina. Just what Nina needed, right?
The twist, which came towards the end of the 2014 season (there are two episodes left), had fans going nuts on Twitter, with many pledging their allegiance to #TeamLeo, the man Nina almost had a tryst with at the airport before discovering they'd be working together. Nina and Leo were working at St. Francis when a pregnant patient was admitted to the hospital because she couldn't get to the maternity ward she'd been booked in. She started panicking because she wanted her husband by her side, and he eventually made it — and it turned out to be Thomas. When Leo broke the news to Nina she refused to believe it, but then she saw Thomas comforting his wife with her own eyes.
It's official I'm #TeamLeo #Offspring @pattybrammall @MrMichaelLucas

— Matt Le Nevez (@mattlenevez) July 23, 2014
On a more positive note, the episode ended well for Nina's sister Billie Proudman, who decided her estranged husband Mick was the love of her life! But let's turn the focus back to Nina — were you shocked by the twist?
Source: Network Ten