Once Upon a Time TV Show Preview
TV Preview: Once Upon a Time
We've been keen to watch Once Upon a Time ever since we heard about its premiere in the US many months ago, and it's finally getting Australian airtime on Channel Seven. It's a drama that explores the idea that fairytale characters are real — they've just forgotten who they are.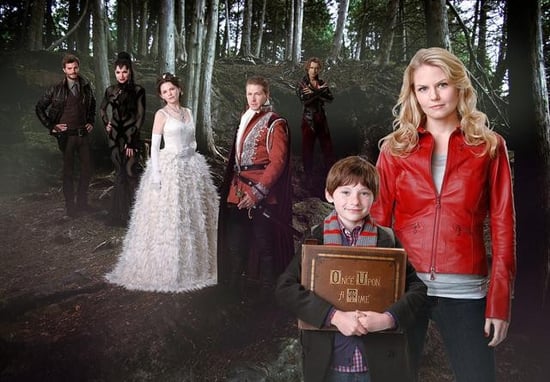 What it's about: Jennifer Morrison stars as Emma Swan, a woman who gets an unexpected visit from a 10-year-old boy on her 28th birthday. When she takes him back to his hometown of Storybrooke, the lonely lad tries to convince her that the Wicked Queen in his fairytale book cursed everyone in the Enchanted Forest (like Snow White, Prince Charming, Rumpelstiltskin, and so on) by taking away their happy endings. Now they're living regular lives (Snow White is a teacher) with no recollection of their magical past. Though Emma is skeptical, we learn that she is, in fact, the key to making everything right again in Storybrooke.
Where it works: The pilot has cheesy moments, but it also has enough edge and twists to keep me invested. I was happy to see both Ginnifer Goodwin (as Snow White) and Morrison back on the small screen, and they both fit their roles nicely (though Goodwin is a teeny bit bland). The juxtaposition of the characters in their magic lives and real world is also fun to see; the kid in me enjoyed each new character reveal (Pinocchio, Little Red Riding Hood, etc.), and there are plenty more that aren't even touched on in the first episode.
Find out more about the pilot episode when you keep reading.
Where it doesn't: The special effects are a little cheesy, and none of the leading men was particularly compelling. I'm also skeptical of how far the show can go beyond one season since the premise hangs on whether or not Emma can send the fairytale characters back home.
You might like this show if: You still love old-school Disney animated movies.
When it's on: Tuesdays at 7:30 p.m. on Channel Seven.