Osher Gunsberg Interview About The Bachelor Richie Strahan
Osher on New Bachelor Richie: "He's Terrified When Faced With a Beautiful Woman"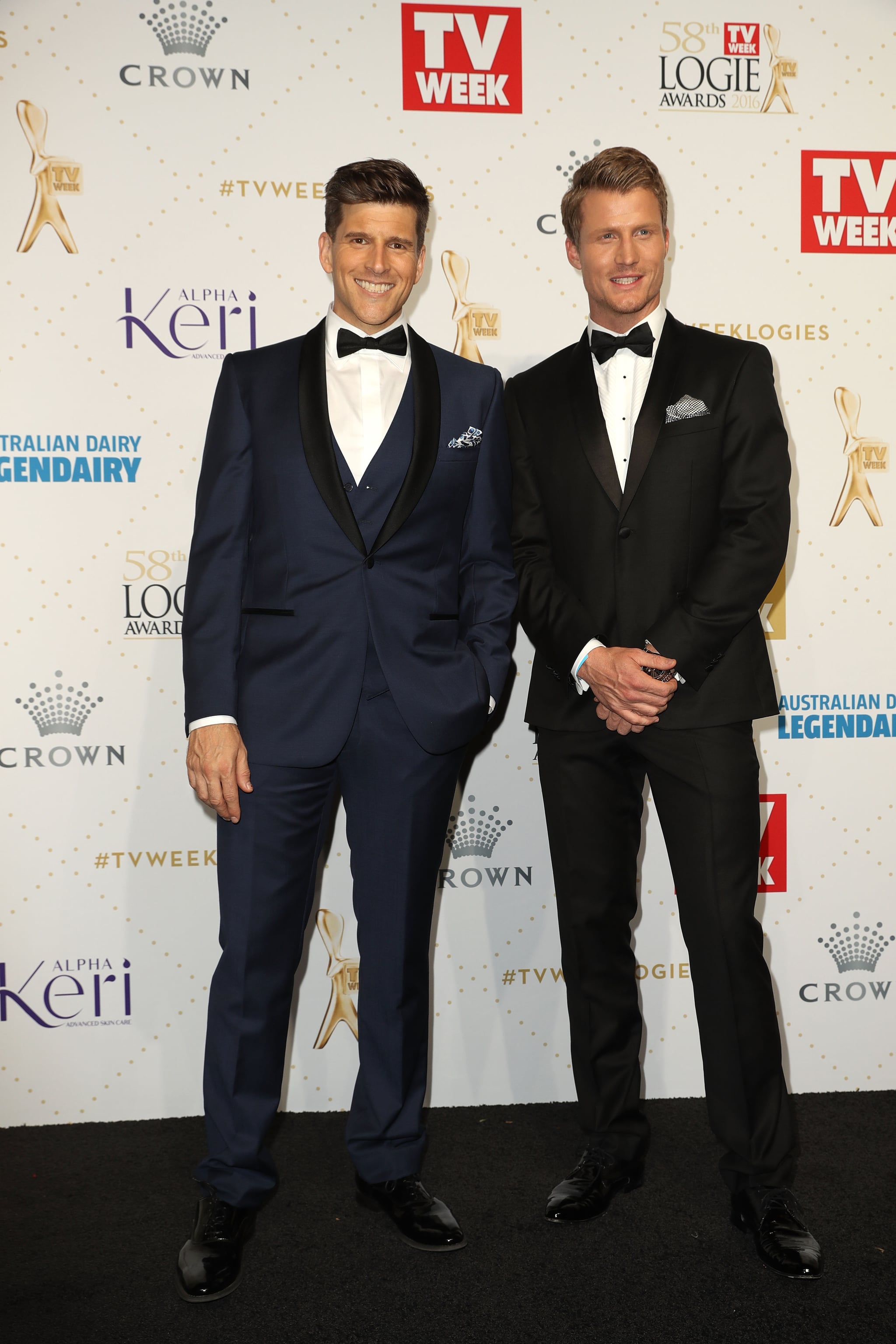 We know it, you know it, Australia knows it: new Bachelor Richie Strahan is a dream come true. He's kind of awkward and nervous (remember how many times he said "cool sticks" on The Bachelorette last year?) but also funny, kind and totally down to earth — and unless he reveals some terrible secret personality, we're pretty sure we're gonna love every minute of his search for love on The Bachelor.
Making his red carpet debut at the 2016 Logies on Sunday night, Richie was accompanied by wingman and host Osher Günsberg. Osher's been on The Bachelor ride from the beginning, in 2013, so he knows his stuff — and there's no one better to quiz about the upcoming season. Keep reading!
POPSUGAR Australia: Tell us everything we need to know about Richie.

Osher Günsberg: Everything you need to know about Richie . . . Richie is a self-made man. Richie has been very, very smart in investing over the years, working in the energy industry. Richie is fearless when it comes to dangling off ropes off the side of oil rigs above a very fierce Indian ocean — and terrified when faced with a beautiful woman. Which is super fun to watch!
PS: Are there a lot of "cool sticks" or "cool bananas" from Richie this year?

OG: No, no — lots of "crikeys" this year. He's a very funny man!
PS: And how's filming going?

OG: Yeah great, great! We're in the thick of it. I think the thing is that it's a really funny show this year — the girls are really funny. Richie's a very funny man. And we had a lot of designers approach us this year, so there's a lot of couture going on, a lot of dresses that are perfectly made for the women on the show. It's great, the girls look absolutely stunning this year.
PS: How are you finding the new location?

OG: Oh, it's great! It's f*cking yonks away. It is far away, a long way away. But I listen to a lot of podcasts, so I do that on the way there.
PS: You can't ride your bike to work anymore!

OG: No, I cannot ride my bike there! It would be a three-and-a-half hour ride. I could ride my bike to the last one, but I can't ride my bike to this one [laughs].