Osher Gunsberg Interview For The Bachelor 2014 Finale
Osher Günsberg Has Talked Up the Finale of The Bachelor Big Time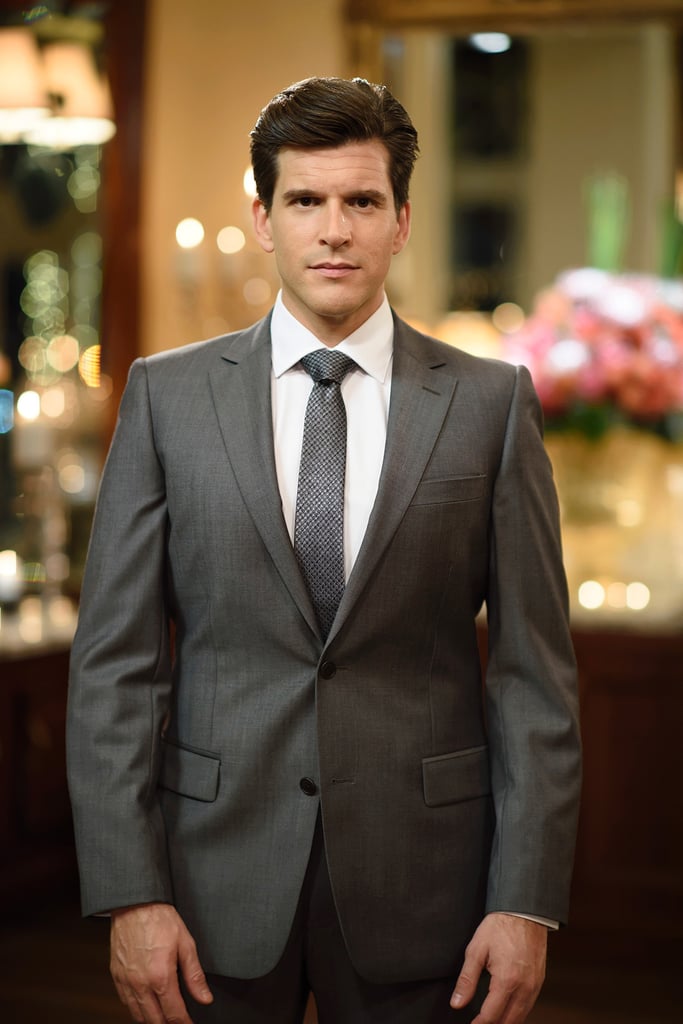 With the finale of The Bachelor taking place this week, there's a lot of security around the final result and who Blake Garvey proposes to. The penultimate episode airs tonight and will see Blake travel to South Africa with the top three girls, Lisa Hyde, Louise Pillidge and Sam Frost, and by tomorrow night we'll know who he's picked, and won't have any more Bachelor to obsess over. Sad face.
Someone who's been there from the beginning is host Osher Günsberg, who told us months ago that he actually has a knack for being able to tell who could make it to the end based on their first impression. But when we spoke to Osher earlier today, even he was being coy about the whole thing! He was tight with details — we didn't really expect him to crack — but has definitely hyped up the final two episodes of The Bachelor 2014. Keep reading for why we have super-high expectations thanks to Osher!
POPSUGAR Australia: Out of the final girls, who did you have a feeling might be at the end based on watching their first meeting with Blake?
Osher Günsberg: Uh . . . I really want to answer that question, but I'm not going to answer that question [laughs]. I'm so sorry. I don't want anyone to think that there's anything one over the other. It's such a surprise. I want the surprise to be so awesome for everybody.
PS: Were you surprised that Blake proposed or could you see it coming?
OG: Ooh. I was actually pretty surprised. I know that it was obviously on the cards, because the ring was involved, and any man that's put a ring on a finger knows that it takes a fair amount of organisation to secure that kind of thing. You don't just decide . . . Like, I know he was very serious about what he wanted out of the show. I had an idea that he might do something along those lines, but when he did it, I lost my mind. It was pretty amazing. I wish I could tell you so much more, oh my God I wish I could tell you so much more! [Laughs]
PS: This situation is a little hard.
OG: Yeah, it is, but there's something so insane that happens the moment he pulls the ring out, but I can't tell you what it is!
PS: What do you think are each of their best qualities, in one line?
OG: They are three very different women, and they're equally wonderful, and all three of them deserve every happiness. I would say, in one line . . . Like the way I see it, and obviously I haven't spent as much time with these women as Blake have, but I find Louise very charming, and very, very lovely and particular. I think it's unfair to give them one line each. I think the best thing about these three women is there's no real overlap. They've each got something so completely different going on, which is really great. It's a very clear direction to choose. I don't envy Blake at all, oh my goodness no, but I think that's the best thing about these three, that they are so completely different, which will hopefully make Blake's decision easier.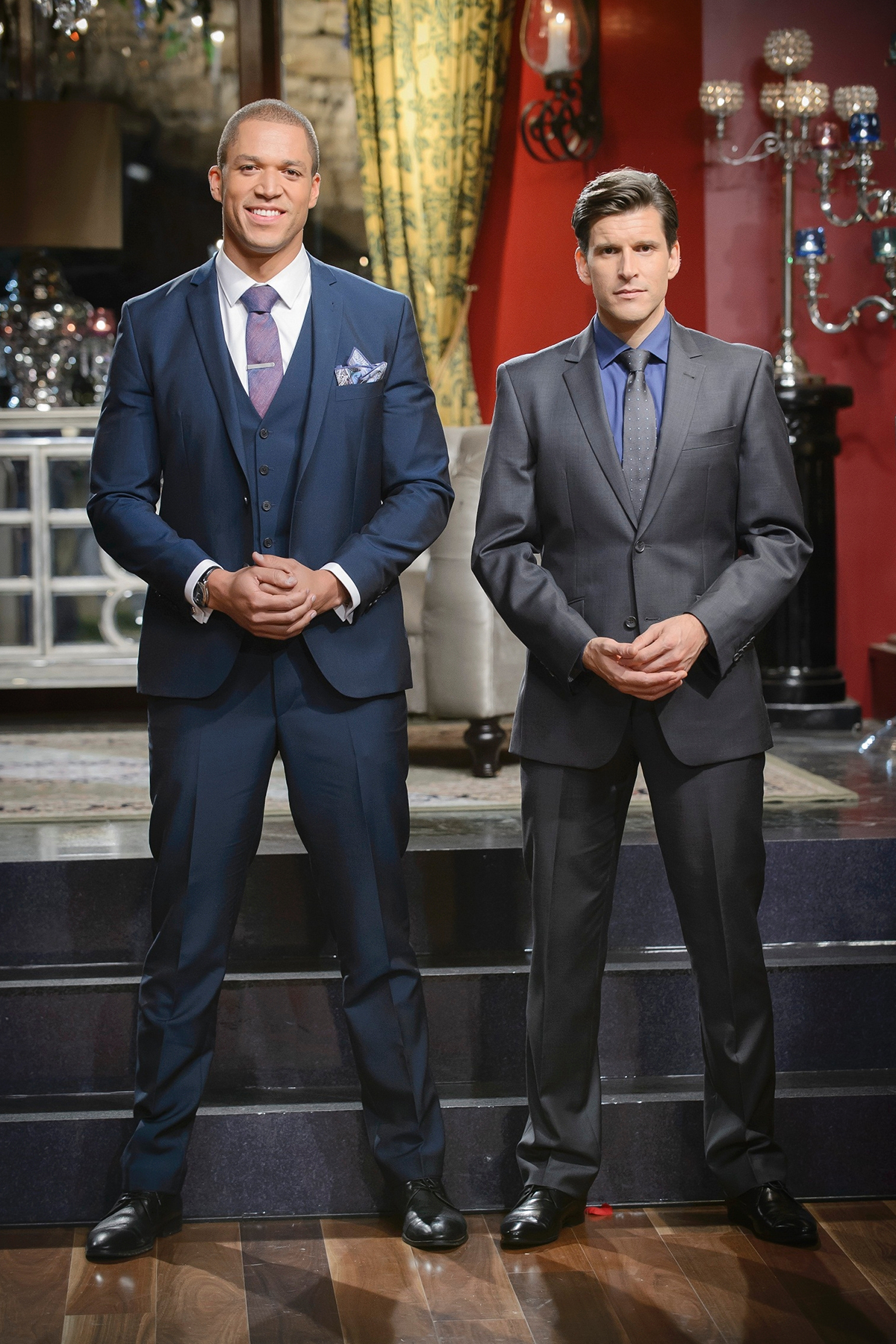 PS: I'm not sure how much you've managed to watch of the show, but one of the comments on this year's series is there's a lot more emphasis on the girls. Do you agree, and why do you think this is the case?
OG: What do you mean?
PS: Last year there was a lot of excitement about Tim because it was the first one, and there's still a lot of excitement about Blake, but it feels like the girls are dominating the headlines and conversations.
OG: Oh really? I've been in Amsterdam for a month.
PS: I was gonna ask how much you were keeping up with the show, and the media, and the social media around it . . .
OG: I only watch the show through social media and various updates I read online [laughs].
PS: And what do you think about those updates, and recaps, and stuff like that?
OG: I think they're brilliant. I read them all, and I think they're fantastic. I think they are lovely. The only thing I would say is that my hair is actually real, and it is its actual colour; I haven't put any colour in it. This is what my hair looks like in real life, and it's far greyer than you think it is. But I love watching the show with everyone tweeting along. When I was in Amsterdam it was 11 in the morning when the show was on, like in Australia, and it was just so much fun, tweeting along. I know what's happening on the show, so it's fun tweeting along with everybody. But I think we might break Twitter tonight and tomorrow night, because there are things that happen in the show that I just, oh my goodness me. It's so good [laughs]. It's so good!
PS: Do you know why the top three were taken to South Africa, when last year it was just the top two who were taken overseas?
OG: Look, I think you want to just keep the show fresh. You want to keep the audience guessing. You want to keep the contestants guessing! They might think only the final two travel, but if you travel the final three . . . Like when we brought the new love interests in, they [the original girls] were already back-timing, they were all counting back, like, 'In three or four weeks we'll be going somewhere fabulous.' Then we brought in six other women. Some nights two go home, some nights one goes home. The whole idea is that we want to keep it fresh for everybody. We want to keep it moving around. It was good taking three people actually, because it really changed the dynamic.
PS: What is your work schedule like when you film this show? We only see you at rose ceremonies and delivering date cards . . .
OG: [Laughs] What are you implying?
PS: That's why I'm asking!
OG: I do about four days a week on the show. It's pretty fun. If you just see me rock in and rock out, yeah, don't worry, I'm there more than you think.
PS: We already had the bachelorettes reunion, but will there be an After the Final Rose special like last year?
OG: If there is, I'll let you know as soon as I know.
PS: Well thanks for telling me what you could!
OG: I wish I could tell you so much more. It is so . . . I'm just gonna say that #DirtyStreetPie has got nothin' on what happens — that's all I'm saying!
Want more? Follow us on Facebook, Twitter, Instagram and Pinterest!
The Bachelor airs Wednesdays and Thursdays at 7:30 p.m. on Network Ten.