The Other Woman Movie Trailer
Cameron Diaz Takes Jaime Lannister Down in The Other Woman
When Cameron Diaz, Leslie Mann and Kate Upton find out they're all being two-timed (nay, three-timed) by the same guy, they don't get mad — they get even. Actually, they also get mad in the trailer for the revenge-comedy The Other Woman. Diaz thinks she's found the perfect man in Nikolaj Coster-Waldau (aka Game of Thrones' Jaime Lannister) until she meets his wife (Mann). The two end up becoming friends, and while spying on their guy, they find out he has another mistress (Upton). They join forces, and that's when things get all sorts of First Wives Club up in here. Nicki Minaj is also in the movie, and truth be told, I'm already kind of impressed with her.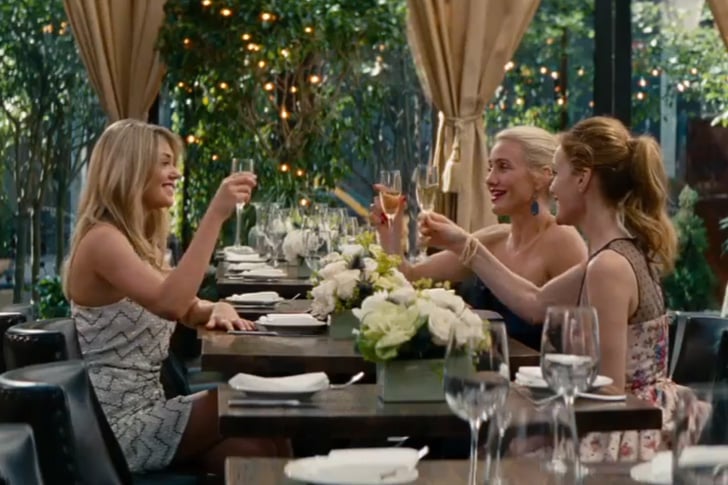 This trailer actually got me pumped up for this movie, and not just because "Timber" is playing in the background — though it doesn't hurt. I kind of dig the ladies-before-fellas vibe, and I also love that Taylor Kinney (Chicago Fire) is playing Diaz's (second) love interest. The Other Woman opens on April 24, and you can watch the trailer below.
Bonus: emoji trailer!