POPSUGAR Australia POPCAST Podcast Episode 5 Matty and Laura
Matty and Laura, 1 Year on: "If We Can Still Be This Happy in 10, 20 Years, That Would Be the Absolute Dream"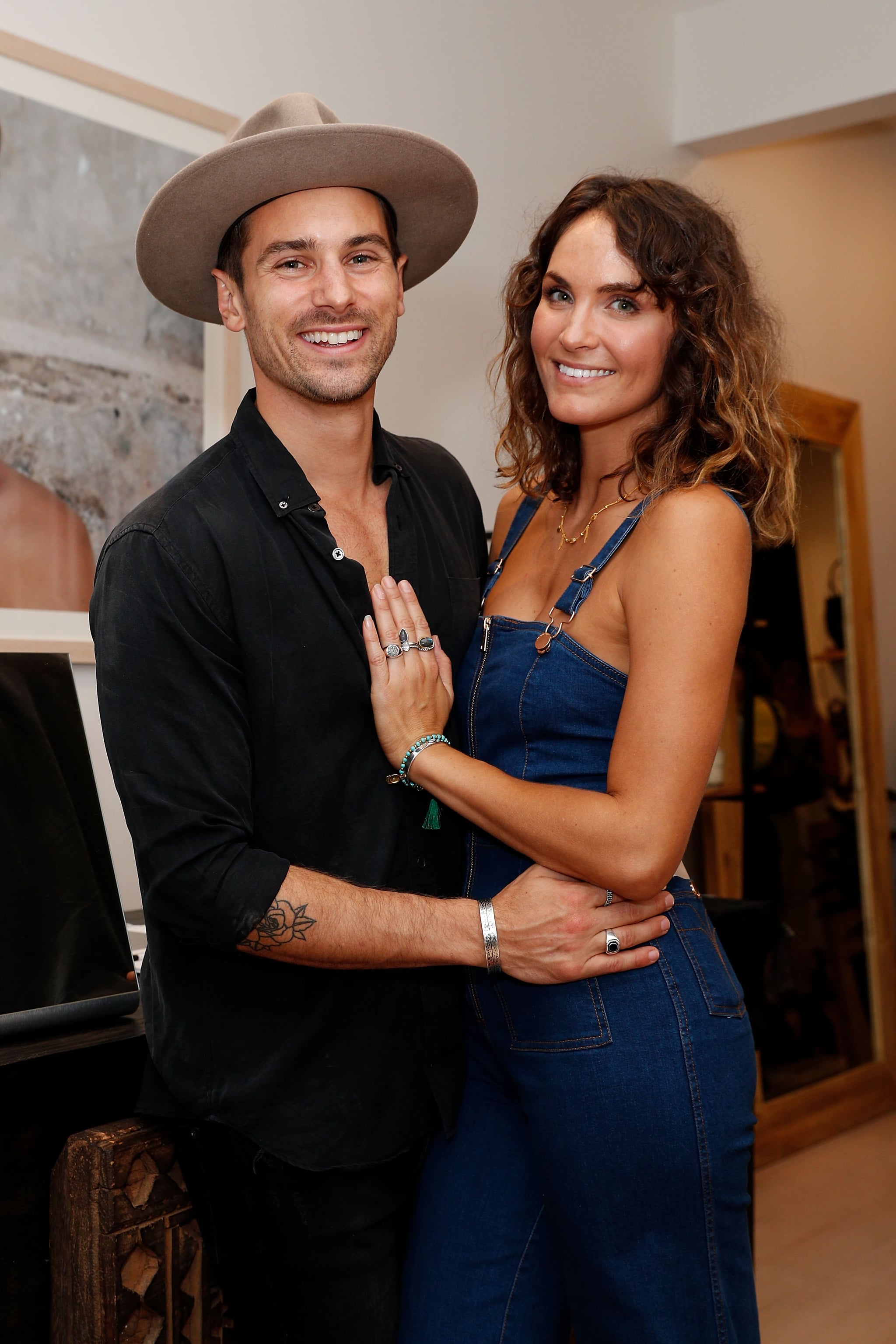 Matty Johnson and Laura Byrne met and fell in love on The Bachelor — a modern day romance for sure, and very much the real deal. When they met, Matty had just emerged from a heartbreaking turn on The Bachelorette the year prior, and Laura was fed up with the non-starting Sydney dating scene — they wound up in the right place, at the right time, and everything's come up roses since then.
"We'll be in bed, and we'll be like, 'How funny is it that we met on TV?'" says Matty in episode five of POPSUGAR Australia's POPCAST. "How strange!" It might be an unusual story to tell the grandkids, but the truth is that Matty and Laura are going from strength to strength — thanks, in part, to the difficulties they faced when their story ended on TV screens.
Though the pair considers themselves lucky that focus on them died down relatively quickly, they still experienced more than their fair share of social media trolling. "I didn't enjoy people being like, 'Oh, she's not attractive enough, or she's not "this" enough.' You really put yourself out there," says Laura of the comments she received when the show ended. "At the end of the day, people don't really see you as a human. They see you as someone who chose to go on reality TV, and therefore you've chosen to be completely open to all the ridicule that comes your way."
For more on what Matty and Laura have to say on their lives after reality TV, tune into episode five of POPCAST below. Hosted by Tim Dormer — you can listen to the first four episodes here — Matty and Laura take us through the ups and downs of finding love on television, the return to normal life after fame, and whether or not marriage is on the cards yet.
Subscribe on Apple Podcasts, Acast, or anywhere else you listen to your favourite podcasts.