POPSUGAR Australia Podcast Episode Eight: Hayden Quinn
Hayden Quinn on the Highs and Lows of Finding His Feet Post-MasterChef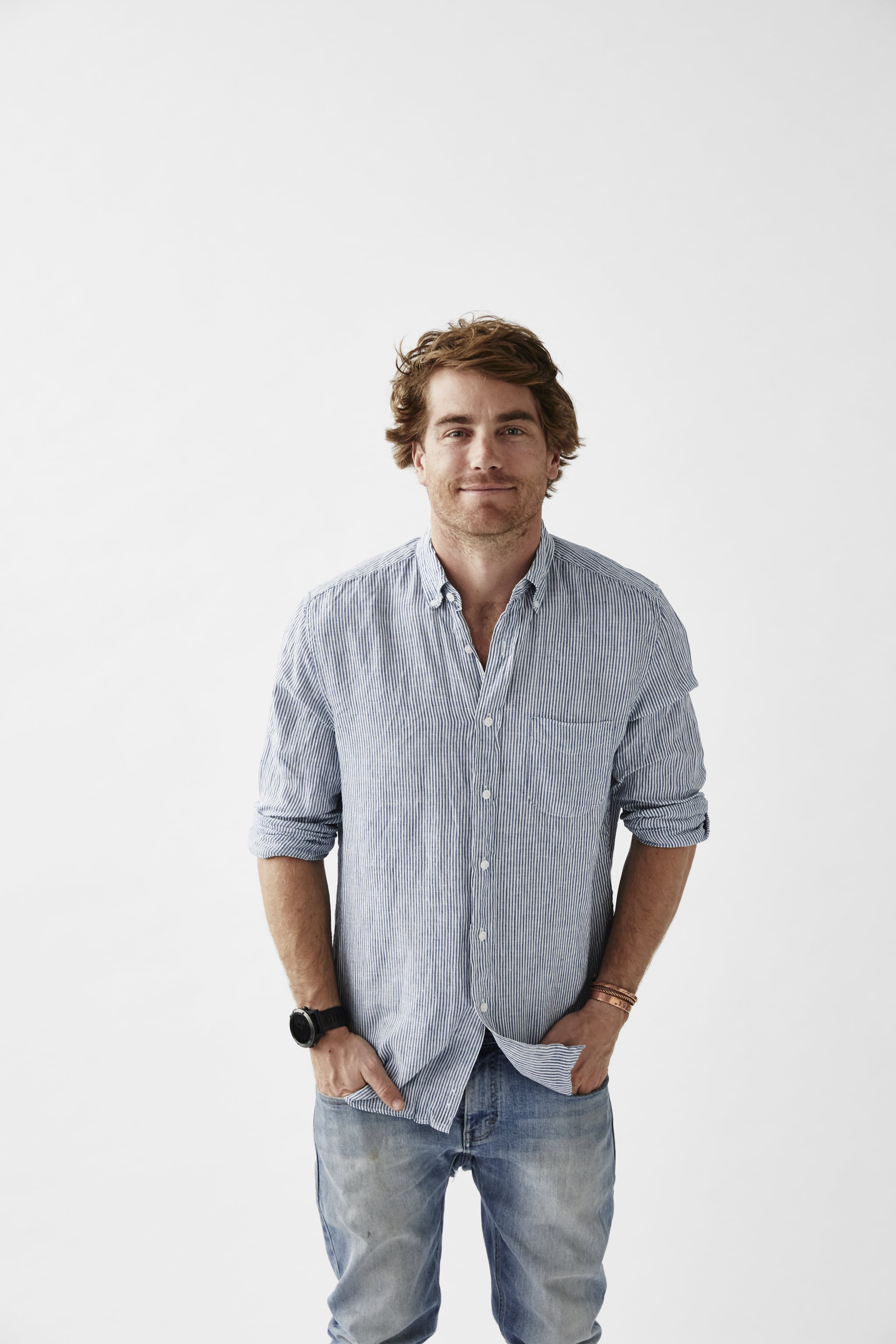 If there ever was a reality program with a good track record of producing amazing talent pre- and post-show, it would be MasterChef. The series, now in its tenth year, has given rise to now household names such as Julie Goodwin, Poh Ling Yeow, Andy Allen, Adam Liaw and more. One of the OG success stories? Hayden Quinn, who, since appearing on the series in 2011, has forged a place in the Australian food and media scene as a loved expert and personality.
Hayden's goal going on a show like MasterChef was simple. Forget fancy restaurants or becoming the next Gordon Ramsay, all he wanted to do was share his love of food. And while he's certainly enjoyed his fair share of success post-MasterChef — among them cookbooks and TV shows — he maintains that finding your feet once the cameras stop rolling is far from an easy task. "You've got to work hard to do what you want to do, you know?" he said in episode eight of POPSUGAR Australia's POPCAST. "The people that do well off reality shows, they're already driven."
"A lot of people think that the world gets handed to you on a plate, which is completely wrong, because if the world got handed to you on a plate after a reality show there would be thousands of complete twits running around doing things they shouldn't be doing."
The majority of the expectation and pressure, ironically, has come from himself. Hayden admits that he's had as many lows as there have been highs, and learning to wade through all of it has been a process. "[It] stems from comparison, and comparing myself to others. You look at someone who's done a similar thing and they're doing this and you're not there yet. " he said. "It took me a long time to figure out how to manage that mentally. It was really hard, I had to get a lot of help, do a lot of coaching and counselling, different things to figure my sh*t out and be OK with who I am."
For more on what Hayden has to say on his MasterChef experience and life after reality TV, tune into episode eight of POPCAST below. Hosted by Tim Dormer — you can listen to the first seven episodes here — Hayden discusses what it's like behind-the-scenes of a food production, the expectations of living up to a public profile, media interest in his personal life and the enduring appeal of MasterChef.
Subscribe on Apple Podcasts, Acast, or anywhere else you listen to your favourite podcasts.
Image Source: Supplied