Paddy Colliar Bachelorette 2018 Elimination Interview
Paddy on That First Episode of The Bachelorette: "My Parents Nearly Disowned Me!"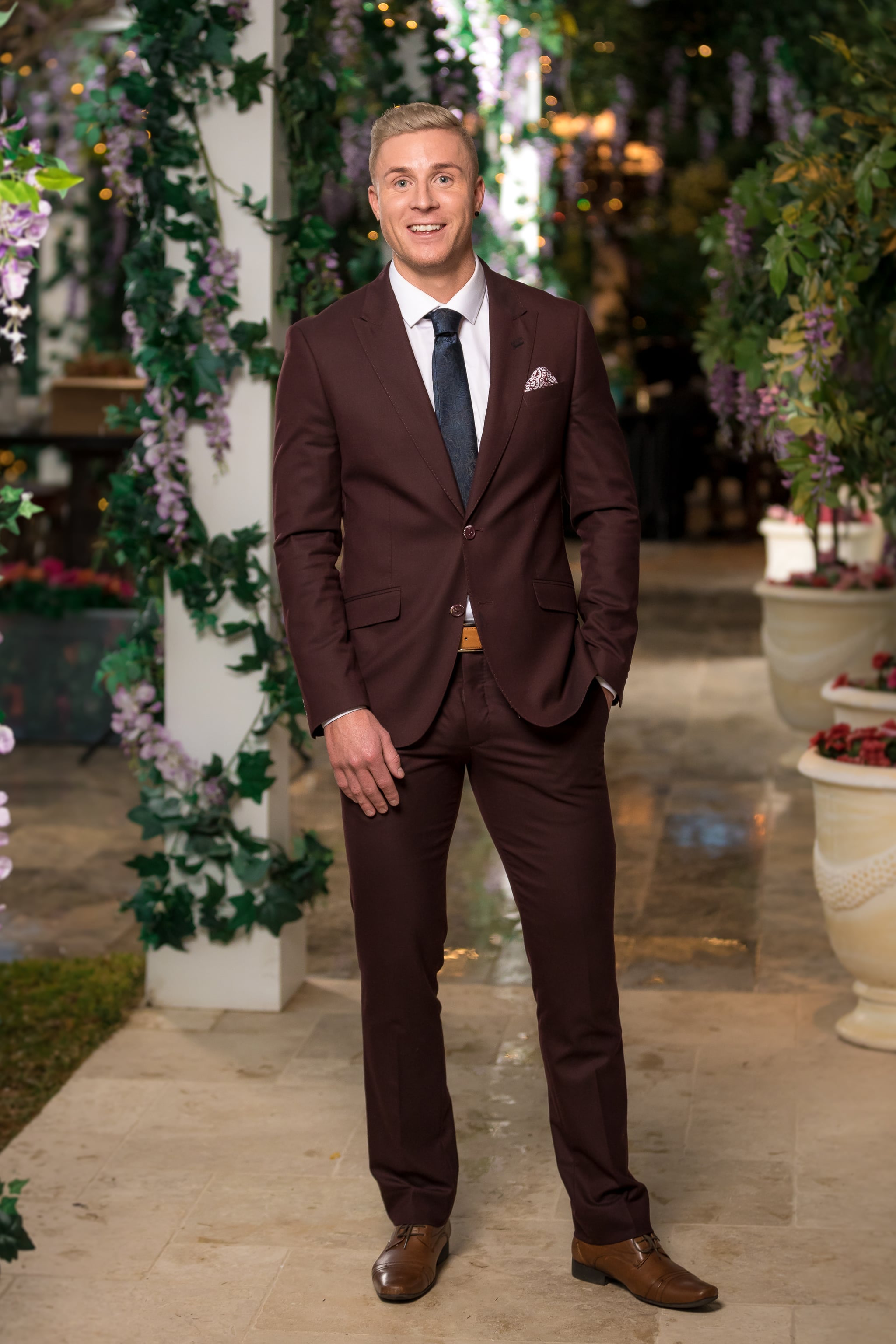 Paddy Colliar may not have been a front-runner in the race for Ali's heart on The Bachelorette, but he is quite possibly the most memorable contestant from this year's season. After coming out of the gate strong and butting heads with a couple of guys on night one, Paddy managed to turn things around and cement himself as a larrikin who provided some, at times, much needed comic relief. Below, he chats all about his elimination and his varied portrayal on the show.
POPSUGAR Australia: Hey Paddy! Were you surprised to go last night?
Paddy: Um . . . no! [laughs]
PS: We didn't get to see a lot of you and Ali together, so how come you weren't surprised to leave?
Paddy: Yeah, obviously there was a lot that you guys didn't see. Ali and I had a lot of chats. At the start, I thought, "okay, we seem pretty compatible," because we had the same values and traits and she was very family orientated, which is what I look for in a girl. Then as time went on it was just a bit of the same old, I'd say to Ali, "what do you see in me, why are you keeping me around?" and she'd say, "you're cheeky, you're funny, you light up a room when you walk into it, blah blah blah. . ." and by the end it was just like, "here we go again," like actions speak louder than words and we had a lot in common, but she wasn't giving me shot. So I just thought, "you know what, I'm over it, I'm done."
PS: It was obvious last night that there was stuff we hadn't seen because I actually thought your goodbye was quite heartfelt, which I was surprised by.
Paddy: Yeah, it kind of sucked. I got so many messages from people saying, "there was so much more to it, wasn't there?" but it is what it is and they edit it how they want to edit it. I was glad that my character changed and the true Paddy came out after the first or second episode, otherwise, I would have been a bit disappointed. But for them to show different sides to me and obviously show the rose ceremony when I left, I'm not disappointed, it was good.
PS: On that, how did you feel about how you were portrayed, especially in the first episode? It sounds like you're okay with it?
Paddy: Yeah, it was a bit cringe-worthy not going to lie, wasn't it? My parents nearly disowned me! I was pretty loose on the first night, I had no idea what was going on, everyone was interrupting everyone and we all had had a few drinks. It got loud, everyone got opinionated and confident and one thing led to another and drama escalated. But that's why I'm glad they wanted to show another side to me. I stayed off social media after the first episode because there's a lot of keyboard warriors out there, I'm not really fussed but I didn't want it to upset my mentality in everyday life. But then I didn't see one negative thing, like my Instagram blew up last night and yeah, there were no bad comments.
PS: Yeah, things definitely did calm down after that first episode and I noticed you seemed to have some good friends in the mansion. Who were you closest with?
Paddy: I was very, very close with everyone who I shared a room with, but I am probably best mates with Taite and Charlie. We talk every day, we keep in touch, go out for lunch together, work out and have good chats. We all get around each other, which is good!
PS: What was your favourite part of the whole experience?
Paddy: I reckon when we made the music video! That was awesome, it was so cool just being in that environment, even if I looked like Jimmy Neutron and Chuckie from Rugrats. On that day everyone got around each other, everyone was happy and smiling, there was no drama and no arguments. I said it at the time to the boys on the way home, I said, "lads, this is awesome, it's one of the best days since we've been here," and they all agreed. I met a good bunch of lads and there's not one I don't still talk to. Unfortunately, Ali and I didn't work out but I'm not really fussed, I've made life-long mates.
PS: So I'm guessing then that you had no regrets from the experience?
Paddy: No I don't really have any regrets, I was myself when I walked in, and myself when I walked out. As I said I was a loose unit on the first night, and so were a lot of other people, but I was the one looking like Ellen DeGeneres with that face, so it was a bit easy to find out where Paddy is, and see what he was doing and what he was saying, and so it kind of escalated. But then that died off a bit and from that point on I was just the cheeky larrikin, who everyone hopefully got to love. I was very confident in the impact I had, and I knew it was going to turn around.
PS: Who's your pick to win now?

Paddy: I'd have to say, Daniel because he's a silent assassin. I reckon he's going to turn heads. So either him, or Bill's a smooth-talker, obviously they've got a connection, but I don't really see the others . . . I reckon Todd's too young, I don't reckon he's ready for marriage and kids. Having said that Taite and Charlie both had very good connections with her, so I guess it's all still up in the air!
PS: What's next for you now?
Paddy: Just concentrating on my life, working in the fitness industry, and if other opportunities and doors open, then I'll take them. Hopefully, it's not the last you'll see of me!