Pete De Gail The Bachelorette 2017 Interview
Pete Says Walking Out of That Limo Was the "Scariest Thing I've Ever Done"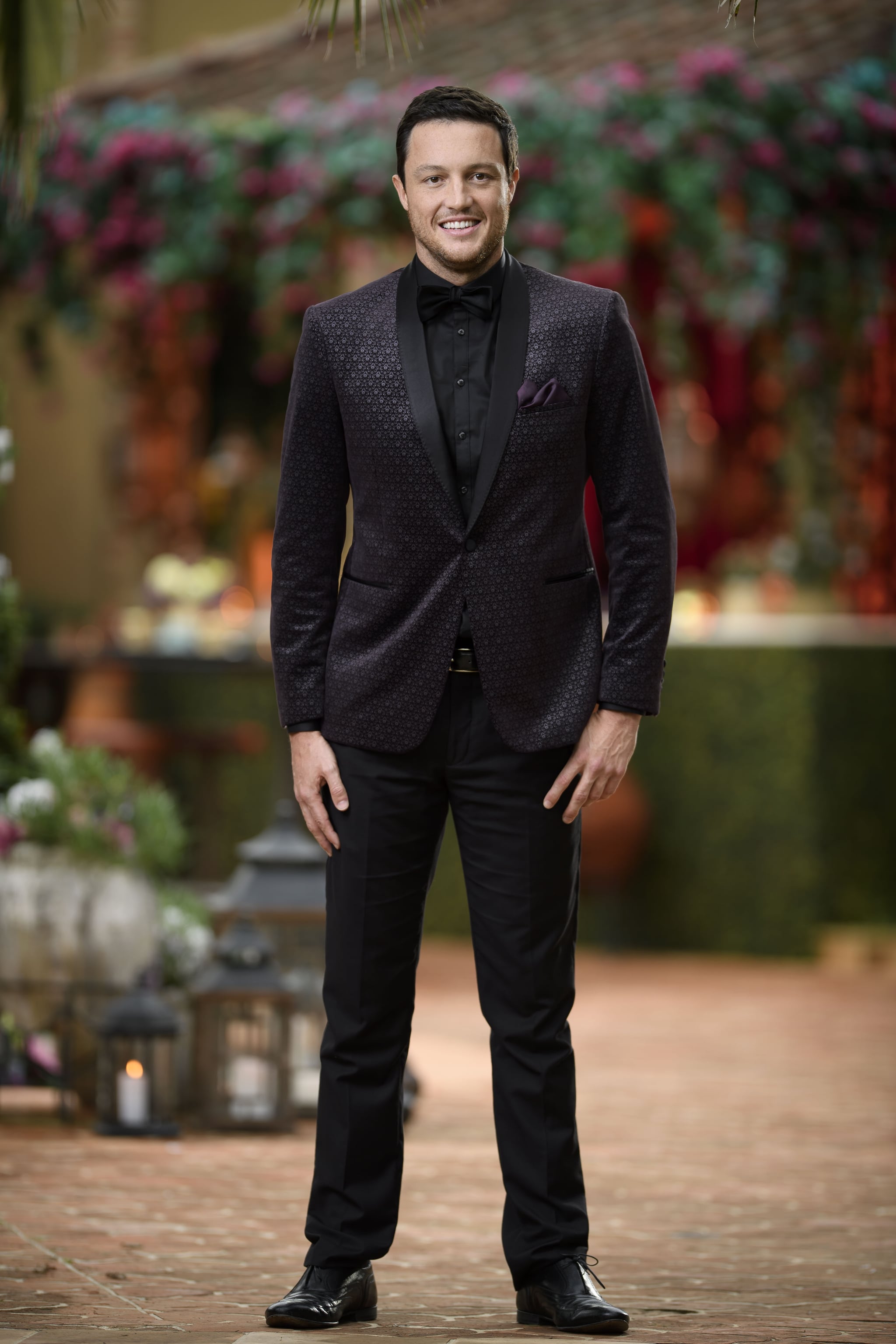 In comparison to The Bachelor, there's always a decidedly different vibe when one watches The Bachelorette. Things always seem a lot more . . . chill, and you see the emergence of a bro code very early on. While we got to see a bit of antics from er, some of the louder personalities in the house, there have been a few that we're yet to see more of, but that doesn't mean they should be dismissed just yet.
Someone we've got a great feeling about? 32-year-old Pete, who's as down to earth as they come. Read on to get to know him a little better and for his thoughts on the season ahead!
POPSUGAR Australia: How are you feeling about the season to come?
Pete: I'd definitely say I'm nervous. Probably an equal mix of nervous and excited.
PS: Why are you nervous?
Pete: There's always a bit of a . . . I've never been on TV before, and although it wasn't all about the cameras in your face, there were definitely cameras there, so I'm interested to see what it's like on screen. I'm a bit scared!
PS: Did you know it was Sophie Monk when you applied?
Pete: I actually did! The way I rationalised it in my mind was that she was just like any girl. I wanted to see whether or not she could have feelings for me and if I could have feelings for her. I don't think it made any difference whether or not I knew her or didn't, which I guess is traditionally the scenario in other seasons.
PS: It's good that you're sort of discounting the fact she's a celebrity.
Pete: Yeah, well, I didn't really know her much in her celebrity status. Obviously she has a bit of a profile, but in terms of me going on the show, it was all about me trying to meet someone genuinely, and to see if they had genuine feelings for me. I don't really think having a profile or not would affect that, so that was my rationale going in.
PS: Were you nervous walking out of that limo on the first night?
Pete: That was the scariest thing I've ever done in my life, for sure, hands down, hands down! That whole day, even in the weeks leading up to it, everyone from the public to people on the show were like, it's the most important moment. You're in your head a little bit, so it was nerve-wracking.
PS: Did you make that shirt specifically for her?
Pete: I did! I don't have any party tricks, you know, I'm not a musician, I can't ride a horse, I just play water polo — that's my sport. What I do do is create, I'm a designer by trade, so I was thinking about . . . I remember watching the other seasons and someone gave out a diamond ring, and that's just definitely not me. I was like, how can I creatively be myself? And my mind works in slogan tees, so I came up with a cool graphic concept that hopefully she'd like. It's a little bit tongue in cheek, and I know she likes her fashion a bit, and it was just basically a prop for me. I didn't want to wear a t-shirt or anything, I wanted to get out and have it on my shoulder so it could form some kind of conversation. You don't want to get up there and not have anything to say, so it was a bit of a safety blanket!
PS: Yeah, it worked two-fold, you showed that you were interested in her, but it also revealed something about you, which was great!
Pete: Exactly. I'm creative every day and thinking up stuff, so I hope she liked it!
PS: Is Sophie the type you'd girl you would go for in real life?
Pete: Definitely. I like someone with a good sense of humour — the self-deprecating kind — I think that's cool, if you can't make fun of yourself, then you're stuck-up. That leads to someone being down to earth, which is like me. I've said to myself and publicly that I'm fairly chill and easy-going, I don't really take life too seriously. From what I've seen from her from the outside looking in, Sophie was fairly similar. She's got such a big profile, but ultimately I think she just likes Ugg boots and spending time with her dog.
PS: How did you find all the other guys?
Pete: Amazing! Watching the previous seasons, you kind of anticipate forming a bit of a boy gang. It's definitely a circus, everyone's got their well-defined personality, so it's a mixture of people, but everyone got along. It was definitely a good vibe.
PS: There's always a bit of a bro bond on The Bachelorette, which is really nice to see.
Pete: Definitely, the bromance! That started from day one, from the first guy that I met, it was like, alright, we're all in this together, so we're automatically related in some way. Every personality in there was more than palatable, for sure.
PS: What did you find hard about being on the show?
Pete: The hardest point across the board was probably our days off, when you think about family, friends, and the real world. You're away from everything for an extended period of time because you've got your head in trying to form a relationship with someone, so it was that kind of time when we weren't doing stuff, where you just wonder about the outside world.