Pete Evans Interview For My Kitchen Rules 2014
My Kitchen Rules' Pete Evans Says, "I Judge the Food, Not the Contestants"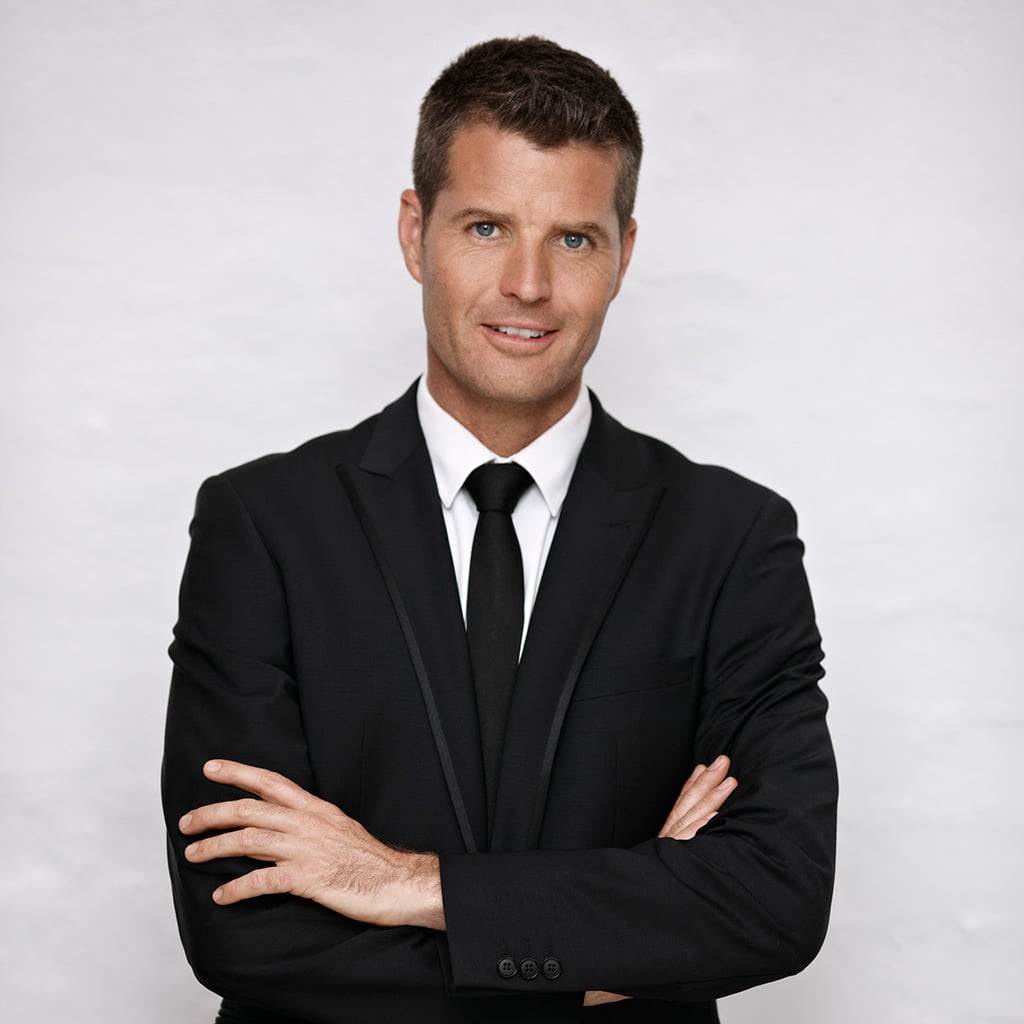 My Kitchen Rules is back on Monday, January 27, and chef Pete Evans is returning to host the show and judge the food (alongside Manu Feildel). As the show is in its fifth year, new additions have been brought in, such as the MKR Food Truck and jury system, and Pete spilled a few details on how they'll work into the show without giving away too much. We also asked Pete how he feels about the controversy the show sometimes attracts, as well as his favourite dishes from previous series — read on for what he had to say.
POPSUGAR Australia: Do you still have the same level of enthusiasm for the show as when you first started?
Pete Evans: Of course, if not more so, because each and every year the series keeps evolving. It goes without saying.
PS: Can you tell us what's new this year? We know there's a food truck and jury system.
PE: The food truck is a new addition to the series. It's a lot of fun and excitement for the teams, because they get to cook up close and personal for the dining public. Basically they open their own restaurant. [The public] gets to taste their meals and say what they think it's worth, and so on. It's a great experience for the teams to get a first-hand understanding to what it's like to run their own restaurant. And the jury [where some teams will be formed into a jury to judge other teams' food] will be a blind tasting.
PS: Which dinner party is your favourite from a previous series?
PE: I think Sammy and Bella's was pretty sensational in series two. When they did their beetroot soup, I think that really set a new benchmark for what the show is capable of. It gave [the show] its own identity, from that point forward, and what type of food we're looking for in the program, which is home cooked food at its finest. I wouldn't say it's not restaurant quality, but a lot of contestants come on the series and try to do restaurant versions of food, or try to impress us with smears and this and that. What we're really after is good, honest, home-cooked food, that's perfect.
PS: Which contestants should we keep an eye on in this series? Or whose food philosophy interested you the most?
PE: The Western Australian girls have got a nose-to-tail philosophy with their food, and I appreciate that aspect of respecting all different parts of the animal. The Queensland teachers, the surfer guys, they also had a nice, healthy outlook on food, which is good to see.
It's good to see these — from nose-to-tail to healthy — having a part to play in the series as well. It's good to keep it varied.
PS: How do you feel about the show sometimes attracting attention for things like contestant drama, bitchiness, and all the other non-food-related headlines?
PE: To be honest I don't really take much notice [laughs]. We film it six months in advance, so while we're filming the series, Manu and I judge the food and host the show. We're in the moment then, if you know what I mean. When it goes to air, I guess it's kind of like what a lot of actors do, when they've already made a film, but then it goes to air a year or six months later. I guess I don't get caught up in those kinds of things, because my job is purely . . . It's quite simple. It's just to judge the food and not the contestants.
PS: Is the food usually cold by the time you get to taste it?
PE: No, not at all. We often taste the food, especially in Kitchen HQ and in the restaurants, when it's hot. That might not always be on camera, when we get to taste it, but contestants know that we taste their food, and then we might re-shoot it later. But we've already assessed the food pretty much within minutes of it being cooked.
PS: How much input do you and Manu have with the show aside from hosting and judging? Do you get to suggest ideas to producers?
PE: They've got a whole professional team that work six months prior to shooting, to work this out. Manu and I host the show and judge the food, and that's what we do, because we also have other jobs outside of My Kitchen Rules that keep us busy, too. If we had nothing else to do in our lives we'd be there 12 months a year doing [the show], but we're flat out.
PS: Is there anything you won't or don't like to eat that the contestants dish up?
PE: No, not at all. If it's poorly cooked food, then we judge it accordingly. If it's faultless, we judge accordingly. It's always a mixed bag, what we get throughout the series.
PS: Can you list your top five highlights, moments or dishes from all the series?
PE: Jennifer and Leigh's massaman curry that they did was sensational. Sammy and Bella's beetroot soup — that was a highlight. Luke and Scott's prawns in the last series were sensational, and prior to that, we had Veronica and Shadi's prawns with blood orange, as well, which was absolutely gorgeous. And this series, you're going to have to wait.
My Kitchen Rules returns on Monday, Jan. 27 at 7:30 p.m. on Channel Seven.