Phil and Amity Are the Winners of The Block All Stars 2013
Phil and Amity Are the Winners of The Block: All Stars!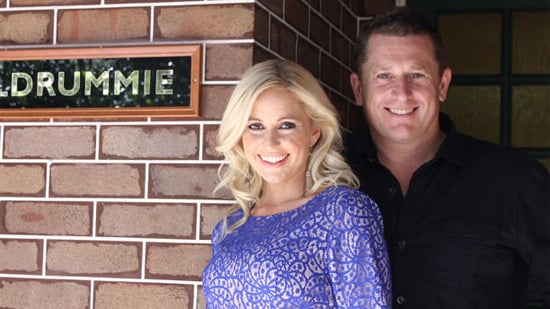 Phil and Amity are the winners of the inaugural series of The Block: All Stars! The result was revealed in tonight's grand finale episode, which aired the exciting but nerve-wracking auctions that were held last night. Phil and Amity's house on Tasman Street in Bondi sold for $1,670,000, giving them a $295,000 profit over their $1,375,000 reserve. On top of that, as the team with the highest profit they were given an extra $100,000, bringing their total winnings to $395,000 — definitely not bad for six weeks' work on The Block!
Josh and Jenna were the first to go to auction after the order was decided through a lottery. The auctions got off to a great start with Josh and Jenna's $275,000 profit — a huge relief for them since their house was passed in during the 2011 season — but hit a low when Mark and Duncan's house made only $25,000 profit. Dan and Dani's house was third of the lot and gave them a $220,000 profit. Phil and Amity were the fourth and last team to see their house sold.
Despite the outcome for Mark and Duncan, it wasn't all bad news — Mark, who suffered a health scare a few weeks into the renovations, was given a holiday for himself and his wife, Jan, from iSelect.
Congratulations to Phil and Amity, who were also fan favourites to win! See all the reserves, bids and profits after the jump.
Josh and Jenna
Reserve: $1,375,000
Selling price: $1,650,000
Profit: $275,000
Mark and Duncan
Reserve: $1,345,000
Selling price: $1,370,000
Profit: $25,000
Dan and Dani
Reserve: $1,355,000
Selling price: $1,575,000
Profit: $220,000
Phil and Amity
Reserve: $1,375,000
Selling price: $1,670,000
Profit: $295,000