Phoebe Tonkin and Ryan Corr Interview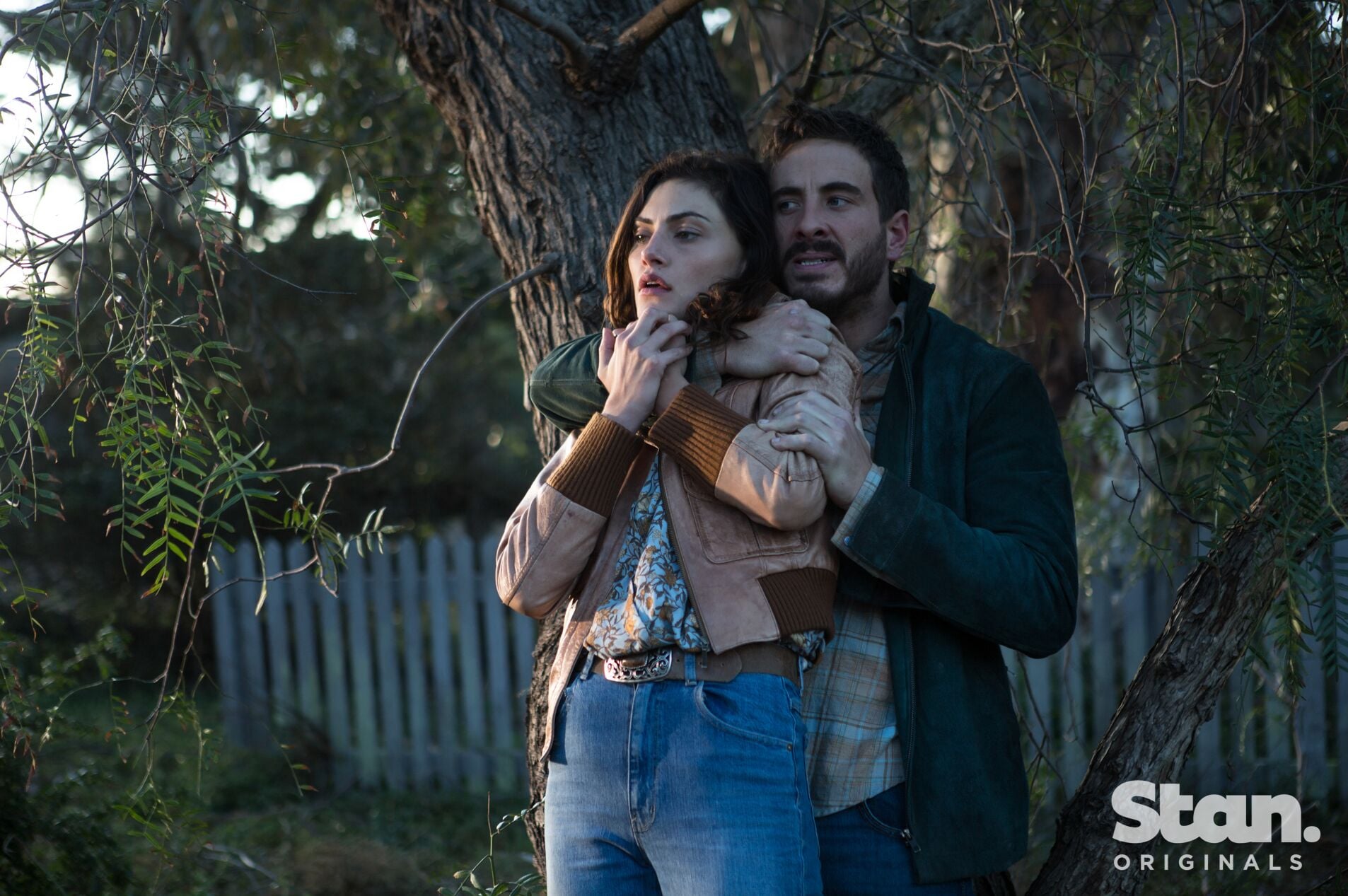 Phoebe Tonkin and Ryan Corr are two of Australia's most recognisible young stars. Both getting their start on children's television, the pair certainly made an impact once they moved on to adult roles, with Tonkin appearing in The Vampire Diaries' spin-of The Originals, and Corr capturing our hearts in movies like Holding the Man. As familiar as they have become, we can promise you Stan's upcoming Bloom will showcase the actors like you have never seen either of them before.
Bloom centres around a country town that sees the arrival of a mysterious and extraordinary plant that when ingested, allows someone the power to restore their youth. Cue Tonkin and Corr, who both portray the transformed younger versions of people who have become despondent in their current form. In Tonkin's character's case, Gwen is a woman suffering from the affects of Alzheimer's in her older age, while Corr's Sam attempts to use his restored youth to try to outrun his troubled past.
As far-fetched as the show may sound, Tonkin explains how genuine it truly is.
"It's a really unique idea, but at the same time it's really simple, and it poses a lot of interesting philosophical questions as well. These shows are always more interesting when they're a metaphor for something, as opposed to just being literal sci-fi. It's much more grounded sci-fi," she told POPSUGAR Australia.
Corr concurs, saying it was clear from the get-go the show wasn't "another kitchen sink drama." This notion is exemplified in Corr's Sam, whose hedonistic lifestyle involves outrageously running from the law at almost every turn. Corr told POPSUGAR Australia that although Sam might not be a character he'd immediately relate to, all characters must "come from you somewhere."
"Playing any character involves both dialing up and dialing down different elements of yourself and your own life experience," he said. "I knew Sam had to be wired, and that there had to be something untrustworthy and edgy about him. It was a pretty broad field to be playing within, but I think what made him so fun to play was that there were no rules."
A different as their characters may be in personality, both Corr and Tonkin had to channel their maturity into portraying people who are mentally over forty years older than them. Corr explained it was just as much up to Jacki Weaver and Rod Mulliner, who play older Gwen and Sam respectively, to match their mannerisms as it was him and Tonkin to match their's.
"The nature of TV sometimes means there's not a huge rehearsal process, but Rod and I were able to sit down for an hour and agree on where we could meet vocally and what mannerisms we could both carry though," he said, "in Phoebe's case as well, you'll notice Jacki actually matched where Phoebe's voice sits, and production matched her appearance to Phoebe's . . . it's all very cool."
This dedication to detail is one of several things the pair say Australia's entertainment industry matches America's on, having both worked in the US. "There really isn't a huge difference [between the two industries], Ryan and I have both been fortunate to work on really high-end Australian projects," says Tonkin, "there was still the same amount of energy, time and talent . . . the only difference is the food on set!" she laughs. "In Australia we got cordial, in America you get more food than you've ever seen in your entire life!"
Despite the difference in catering, Corr says American actors seek opportunities in Australia due to the heightened work ethic. "[Americans] notice there's something about Australians where we're really used to getting it done fast. We don't have these stupid budgets, we've got it get it done, and we've got to get it done quick, but we've still got it get it done to quality. That creates a work ethic and a drive that's palpable among everyone." "Yeah" Tonkin agrees, "the crew are so present and hardworking, and it's all very Australian. It's like 'get dirty, get into it!'"
When asked the number one thing audiences should know before the show starts airing on January 1, Tonkin said it is that they will need to be "open-minded."
"Be open to how wild it gets, in a great way! I think we really pushed the envelope on this show, and it alternates between being really quite funny, and really quite dark. It's a roller coaster of a show."
Image Source: Stan