Photo of Naomi Campbell Who Allegedly Hit Her Driver in New York City While He Was Driving. Police Not Expecting to Charge Her.
Naomi Will Not Be Charged After Allegedly Hitting Driver in NYC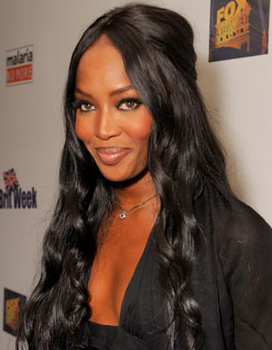 Naomi Campbell allegedly hit her driver while they travelled through New York City yesterday, causing his head to hit the steering wheel. He had bruising to the right eye following the incident, but has said he will not press charges. Naomi is apparently co-operating with police, although she wasn't at the scene when the officers arrived and her spokesman stated: "There is more to this story than meets the eye." The supermodel has not gone to the police station, however her assistant has been there and police issued a "harassment report" which does not carry any penalty. Having recently made headlines for her charity fashion shows to help Haiti, she has previously been on the front pages after being arrested for air rage and has had to carry out community service due to previous incidents of assault.