Photos of Ashley Greene Looking Sexy For Men's Fitness Magazine 2009-10-13 14:00:33
Ashley Greene Gets All Sorts of Sexy and Demanding
Ashley Greene showed off her taut and toned body inside the pages of November's Men's Fitness. While the magazine is mostly focused on workouts for dudes, there's still room for this PYT and all her poses. The Twilight saga actress has been hard at work gearing up for the Eclipse fight scenes, and it looks like she's in perfect shape to promote New Moon for the next month. Inside the magazine, she talked about what she looks for in a guy, her turnoffs, and what she considers romantic. Here's highlights: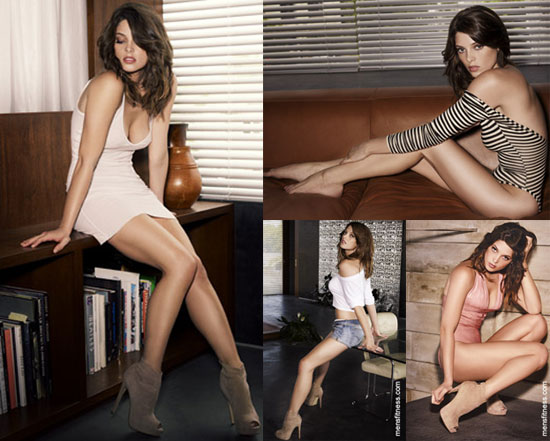 On guys: "I'm independent. If a guy is too clingy or needy, I actually get afraid of hurting him — and I can't deal with that."
On relationships: "I need a guy that understands give-and-take. I can't be the only one giving."
On what is sexy: "It's attitude that gives a guy an edge. When you walk around thinking 'everyone wants to f— me,' that's what comes across. Those guys just scream sex!"
To see what Ashley has to say about jealousy, intrigue, and romance just

.
On jealous men: "I hate jealous guys! Everyone can be jealous. We all have that in us. Push the demon down or it's going to drive the other person away."
On romance: "Don't throw petals on the floor if they have no meaning. I would rather have a fun, casual relationship than have someone pretending they're completely in love with me."
On intrigue: "I pass a million hot guys on the street, but most of them aren't sexy. Being sexy is about intrigue and mystery, not putting everything out on the table. That's the kind of guy I want to be around. I just want to jump his bones!"