Photos of George Clooney and Elisabetta Canalis at the 2010 Oscars 2010-03-07 17:45:16
2010 Oscars: George Clooney is Already A Graceful Loser With Elisabetta On His Arm!
George Clooney and Elisabetta Canalis were some of the final stars to arrive on the red carpet at today's Oscars! Just like some of the nights leading ladies, Elisabetta also went with a rosy shade as she stayed on his arm the whole time. Right as he headed in, George joked that he was looking forward to heading in to lose to Jeff Bridges. He also flashed a little something that he had in his pocket to help him through the show—a flask engraved with his initials. He also showed off that charming smile—love. Stay tuned for all the action here!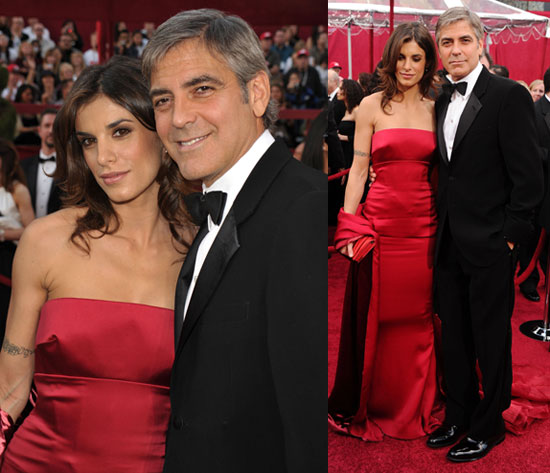 Keep reading . . .