Photos of Glee's Dianna Agron in Interview Magazine 2010-01-24 22:30:00
Dianna Breaks from Glee and Goes Glam in Interview
Glee cutie Dianna Agron toned down her good girl image and turned up the fashion dial to pose for a black and white spread in the February issue of US mag Interview. Her show took home a Golden Globe for best musical or comedy over the weekend, though that's not where the good news ends—the series was picked up for a second season and Dianna herself just sold her first screenplay. Dianna opened up to the magazine about her life before the hit series, including how she grew up in a San Francisco Hyatt and almost skipped her big audition. Here's more: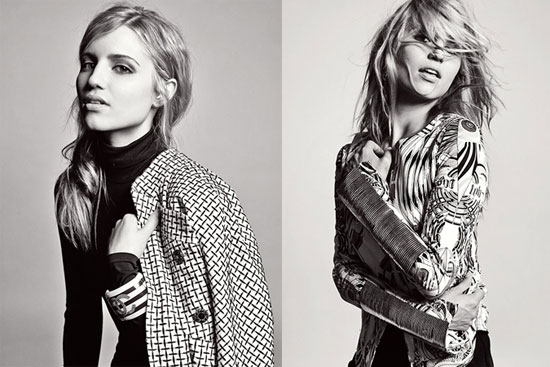 On almost skipping out on her audition: "I was so nervous . . . They told me to come back with straight hair and to dress sexier . . . later that week, I started work."
On growing up in a San Francisco hotel: "I got to see many walks of life—politicians, athletes, Tony Robbins . . . it was the ultimate fishbowl."