Photos of Kate Moss in Red Lipstick Singing at Mummy Rocks Charity Event in London With Rhys Ifans, Jamie Hince, Damian Lewis 2010-03-25 16:30:08
Kate Moss Sings and Shows She's A Mummy That Rocks!
Kate Moss attended the Mummy Rocks event yesterday in aid of London's Great Ormond St Hospital, alongside her man Jamie Hince, Sadie Frost, Rhys Ifans, Natalie Imbruglia and Damian Lewis. Kate chatted to fellow mum Sadie and also hung out with Rhys for a while, laughing as they shared a joke. Kate's current favourite red lipstick had worn off by the time she took the microphone to sing along with the performers from the audience. She may even be taking to a stage of a different kind in the future if Kevin Spacey persuades her to act at the Old Vic theatre. Looks like the stars had a great night and all for charity too!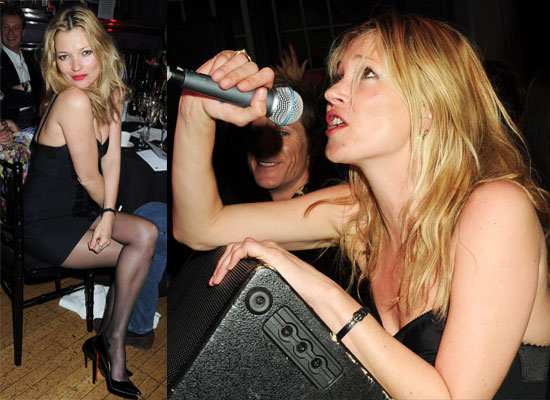 Keep reading