Photos of Pregnant Kate Hudson, Matthew Bellamy and Ryder Robinson in Mexico on Holiday
Kate Hudson's Mexican Getaway With Matt and Ryder!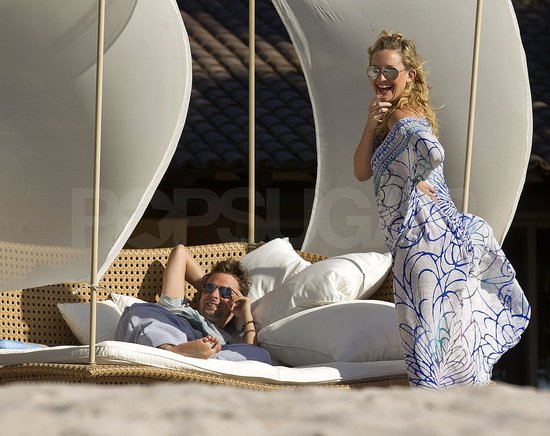 Kate Hudson laughed and played with her two guys, Ryder Robinson and Matthew Bellamy, while off on vacation in Mexico last week. Their sunny, tropical getaway gave Kate the opportunity to break out her bikini and once again show off her growing baby bump, but the trio are already back in LA so Matt and Kate can focus on their property hunt. We'll get to see more of Kate on the beach in her upcoming movie Something Borrowed when it hits cinemas later this year, and hopefully pregnant Kate will be able to join her co-stars Ginnifer Goodwin, John Krasinski and Colin Egglesfield in promoting the witty romantic comedy around the time of her due date.
Keep reading for more photos!