Photos And Quotes From Robert Pattinson in Another Man Magazine 2009-09-28 10:50:11
Robert Pattinson Smolders on AnOther Magazine Cover
Robert Pattinson looks hot in black and white on the upcoming cover of AnOther Man magazine. He's been busy working and socializing with the cast of Eclipse recently, but Robert sat down to chat with the magazine in advance of New Moon's release on Nov. 20. Robert fittingly opened up about his career, his future as an actor, and his introduction to Twilight in the issue, which hits newsstands in the UK on Thursday. Here's more: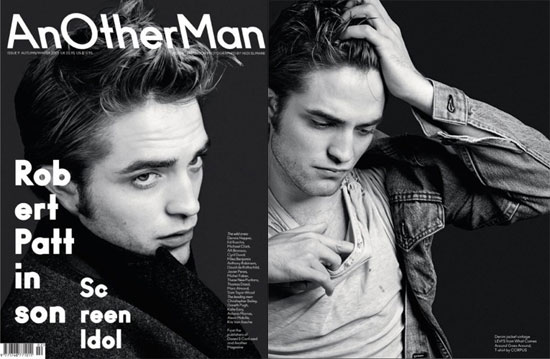 On finding out about the whole Twilight craze: "It's strange because even though the figures show that the books were successful and sold millions of copies, you couldn't even buy them in London. I tried a couple of bookshops and they weren't available. Hardly anyone I knew had read them apart from one girl, a friend of my sister. I had no idea at all. I'd seen Kristen Stewart in Into the Wild and some of the director Catherine Hardwicke's other films, and that's all I thought it was, something really small."
On seeking out new challenges in Hollywood: "Annoyingly, there are so few parts I feel I can add anything to, or that I want to do."
On acting: "I don't want to be an actor for the sake of it. I don't find any particular pleasure in being an attention-seeker."