Photos of Sandra Bullock, Kathryn Bigelow, and More in the 2010 Oscars Press Room 2010-03-08 13:15:33
The Night's Big Winners Take Their Oscars to the Press Room!
Yesterday's big Oscar winners went from accepting their awards on stage straight into the press room. Sandra Bullock humbly spoke about her honour, while Kathryn Bigelow was visibly moved after being the first female to pick up best director for The Hurt Locker—though she's looking forward to a day when gender becomes a moot point. Rachel McAdams and Jake Gyllenhaal were flanking Geoffrey Fletcher, who picked up best screenplay for Precious.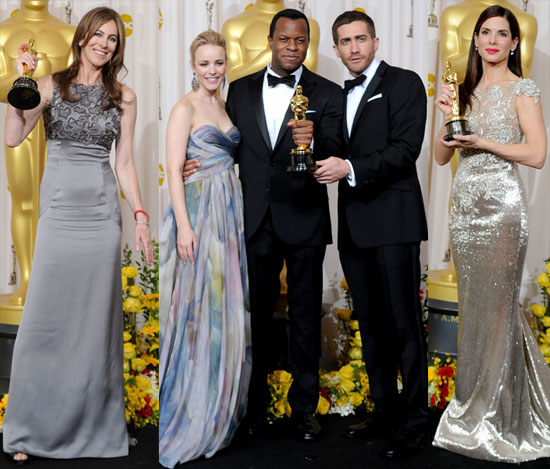 Mo'Nique and Christoph Waltz brought their supporting actor gold in for a few photos, while Jeff Bridges joked about starting a band with Colin Farrell. Molly Ringwald and Matthew Broderick joined other actors from John Hughes films to chat after their touching tribute to the late director. There's lots more to come from Hollywood's biggest night, including all the afterparties, so stay tuned!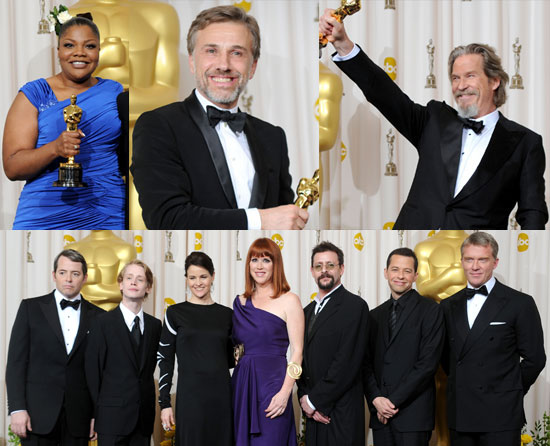 Keep reading
Images include: Ally Sheedy, Amanda Seyfried, Anna Kendrick, Barbara Streisand, Bradley Cooper, Christoph Waltz, Gerard Butler, Jake Gyllenhaal, Jeff Bridges, Jon Cryer, Judd Nelson, Kathryn Bigelow, Macaulay Culkin, Matthew Broderick, Molly Ringwald, Mo'Nique, Rachel McAdams, Robin Williams, Sandra Bullock, Sigourney Weaver, Zac Efron