Pia Miller Australian Actress Career Interview
Pia Miller on Life After Home & Away, and Why She's Putting Her Health First
It's a new year in the driver's seat of your own life, and we're here to help you accelerate. That's why we've partnered with Caltrate to bring you #KICKSTARTER. A destination dedicated to giving you the information and inspiration you need to succeed in every aspect of your life. #KICKSTARTER is about taking the right steps right now, to improve your life for the long-term. Whether that's strengthening your body or building the career of your dreams, we're showing up for it.
Pia Miller might just be one of the calmest people I've ever met. Truly, I've never seen someone move and speak so unrushed, so at ease. This is despite having spent the night at the hospital with one of her sons, who had managed to impale his foot on a particularly sharp twig at the park. Anyone would have forgiven her for turning up on set a little tired and distracted, but in fact, Pia was just the opposite. Every one of my prying questions was met with a generous, well-considered answer and a smile. It quickly became clear her sense of calm and patience is at the very core of her character and it's her biggest strength. "The thing is, I'm one of those people who always go with the flow anyway," she reasons.
"There are definitely things that I like to workshop and plan, but I also have a deep, deep understanding that often things don't go to plan. So I'm pretty flexible."

Patience and flexibility: The two characteristics that have helped Pia slowly grow her career into the successful one we see today — from teen model to prime time television. She moved from her native Chile to Australia with her family when she was just four years old, and a decade later went on to win the iconic Dolly magazine model search in 1998. She worked consistently as a model for nearly 20 years before expanding her resume to TV presenting at the age of 27. The show was called Postcards Victoria. She didn't score the role for which she is best known — Home & Away's Katarina Chapman — until she was 31. So with that, let's all take a collective sigh of relief.

Playing Summer Bay's most popular policewoman cemented Pia's place in the Australian entertainment industry and made her a household name, so it might have come as a surprise to some that it's the very role she will be leaving behind in 2018. "[Leaving] was bittersweet. It was obviously really sad to say goodbye to that character and to people that I've worked with for so long. But it was also really exciting to see what else is out there," she admits.
"Challenges are scary, but they're really a great opportunity to grow and learn. It's really cool. So if I get to play in a field professionally, where I constantly get those new opportunities, you know, I feel really grateful for that."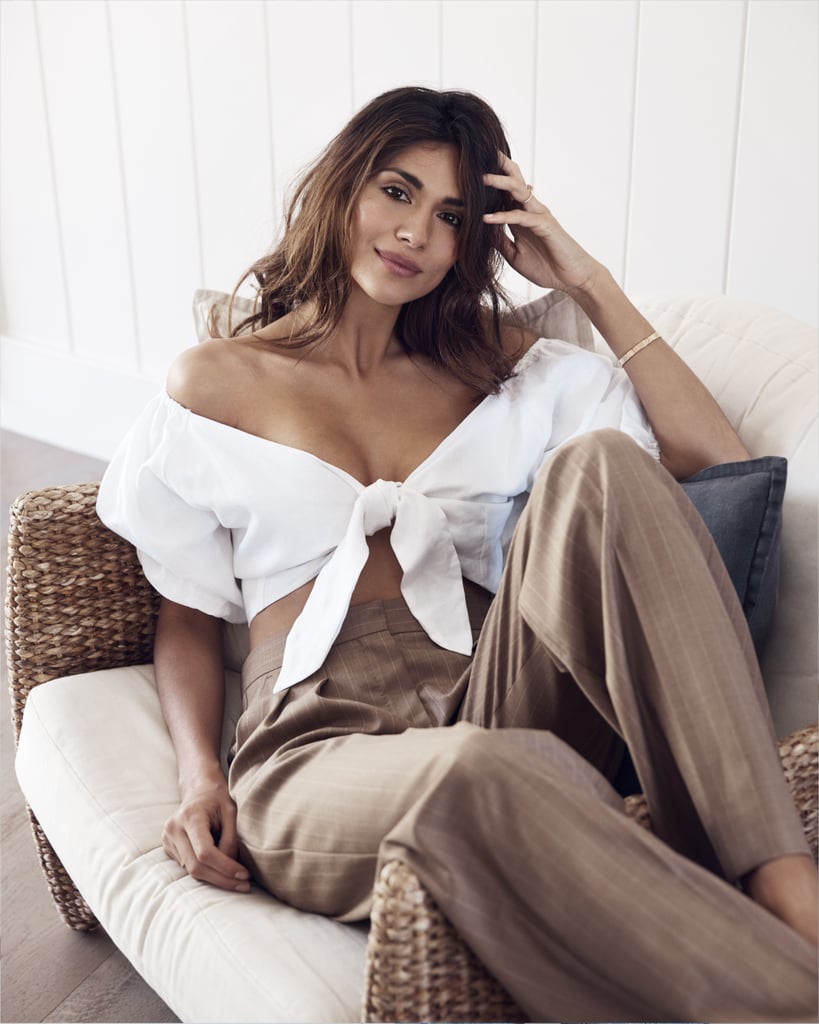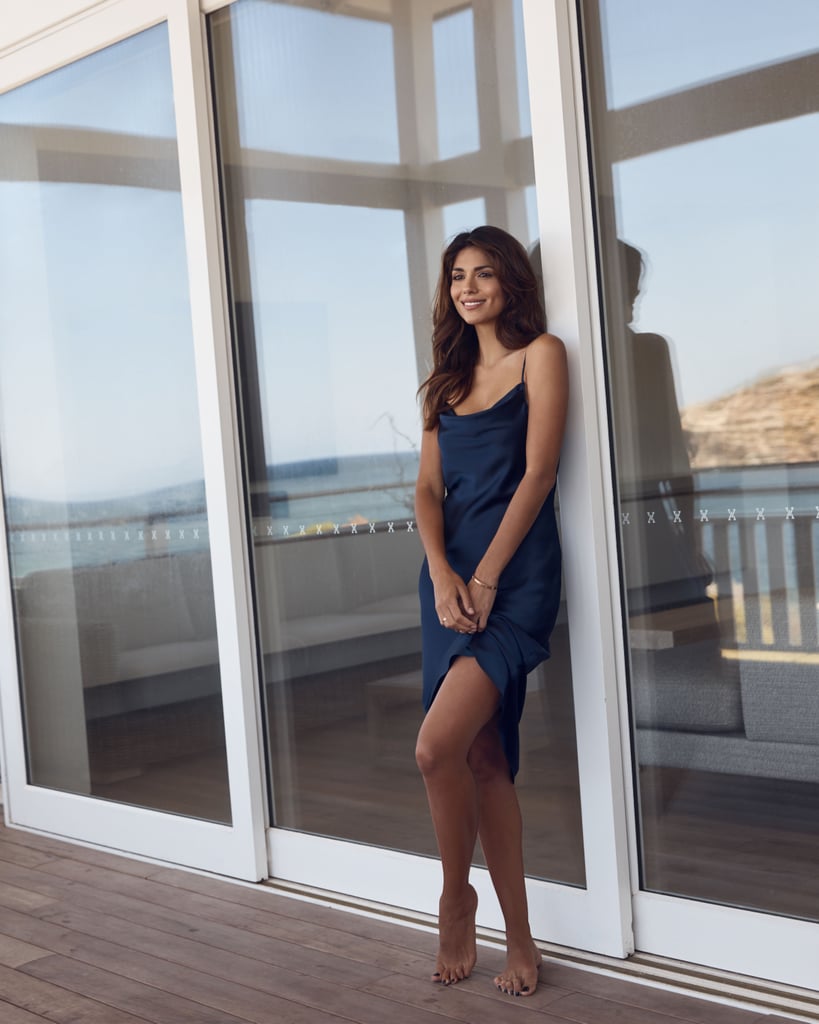 The next opportunity is the Channel 9 mini-series Bite Club, as well as reprising her ambassadorship role with Caltrate. Pia's take on health and wellness makes her relationship with the supplements brand a harmonious one—both want to put young women's focus to looking after their health in the long term.
"With health and fitness, you know, I obviously feel better when I make an effort," she says. But that doesn't necessarily mean smashing out hours at the gym. "Probably for me, it means a nice brisk coastal walk or a solid yoga session, or even spending some time in meditation where I get to come back to centre and be in stillness for a little while. I think those things can really help."
Ah, meditation. It helps to explain — well, to me at least — how Pia achieves an aura of calm, in stark contrast to the frazzled state I end up in when I think I've lost my pen."Meditation is something I try to do a lot. When I was on Home & Away and I had my own sort of dressing room, I would definitely meditate before scenes. Not every scene, but definitely in the morning when I'd have time. . . If I had 10 minutes then I'd use that 10 minutes very wisely. But it's something that's just escaped me, so I'll definitely be trying to find myself back in that place," she says.
What's particularly fascinating is that Pia's career is sky-rocketing at a time when she expressly tells me she is trying to lean out, while the rest of us are busy leaning all the way in. "It's part of my priorities for 2018, finding that [me] time and making that time. No excuses. Not trying to fill my time off with just doing other stuff," she says.
"I think that's something we all do — we like to feel productive and we like to feel like we're getting things done. But sometimes filling time is taking time."
Undoubtedly, that time off will be spent with new fiancé Tyson Mullane and two sons, Isaiah and Lenny, who have inherited their mum's thirst for challenges and adventure. When Pia uprooted her young family to move from Melbourne to Sydney so she could continue to pursue her career, it was a gamble for all of them. But — again, just like their mum — her boys are excelling. "The fact that we did move to Sydney from Melbourne and left everything that we all knew, all of our comforts and support, and our whole network and community. . . I think it's testament to the fact they already have that spirit in them innately. You know, they already have that innate resilience."
Our talk turns to new year resolutions — what Pia thinks of them and what she's hoping to achieve personally. Of course, her take is practical and without all the unnecessary pressure.
"You know, I'm not one of those people who's like 'Right, I have to do this and I have to do that.' Because I know how quickly things can change as well. And how adaptable you have to be to new circumstances and new environments," she says. Instead, she's planning to make small moves all year long to keep the momentum going. "Just little goals, that's the way I work best. Just little, achievable goals throughout the year that you know you can do."
Keep moving, stay flexible, look ahead — it's the mindset that has steered Pia to where she is today, and will no doubt take her to even greater heights.
---