Picture of Beau Ryan and Wife Kara Together on Instagram
#StopInstagramBullying: Beau and Kara Ryan Hit Back on Social Media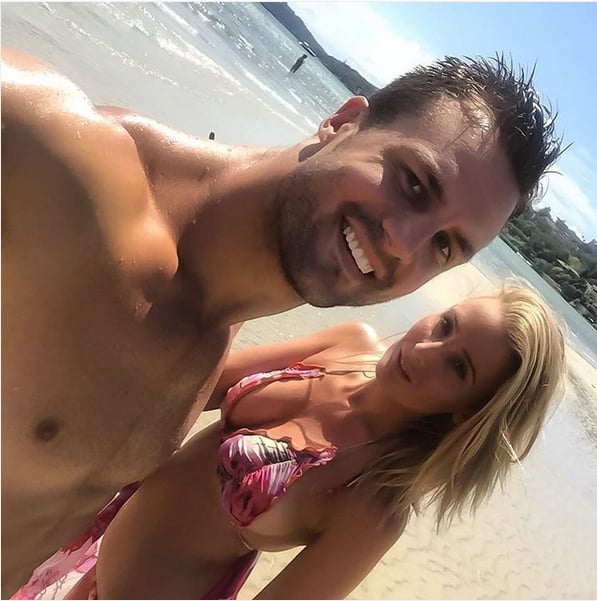 Beau and Kara Ryan have taken to social media to speak out against online bullying, just over a month after Beau faced cheating allegations. In early September, Beau was accused of having an affair with former Hi-5 star Lauren Brant and, at the time, maintained his silence while the family waited overseas for the scandal to die down.


Two weeks ago, Beau returned to his post as resident funnyman on The NRL Footy Show, where he took the opportunity to say sorry to those who felt disappointed. "Firstly, I want to just apologise to all the people who have been hurt recently," he said. "It's been really, really hard for myself and my family . . . and everyone involved."
Now, for the first time since the rumours surfaced, Beau has shared a picture of himself with his wife, the pair looking as close as ever. As well as sending the message that their relationship is just fine, thank you very much, he also spoke out about some of the online bullying he and Kara have dealt with since September. Kara, meanwhile, shared a beautiful photo of their daughter, alongside the caption, "Everyone has the right to live their life as they wish, life is not perfect but it sure has perfect moments." Scroll to see Beau and Kara's photos, and to read their powerful anti-bullying statements.