Pictures of Ashley Cole and Cheryl Cole Who Will Divorce After Cheryl Filed Papers Citing His "Unreasonable Behaviour"
Cheryl Cole Files For Divorce From Ashley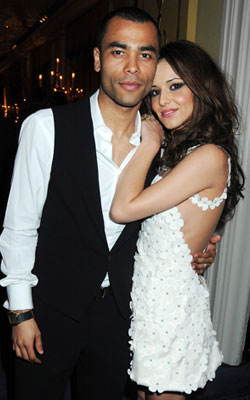 Cheryl Cole filed papers to begin her divorce from footballer husband Ashley Cole yesterday at the High Court in London. The singer cited Ashley's "unreasonable behaviour" as the reason for the divorce and wants it done quickly with no arguing over property or money so that he's ready for next month's World Cup.
In February Ashley admitted taking nude photos of himself, which were then sent to a glamour model. Days later and another woman came forward to say she'd also received some. Cheryl announced her separation from him at the end of that month.
The couple married in 2006 and Ashley was spotted without his wedding ring in March 2008 after a woman claimed that he'd cheated on Cheryl with her in 2007. They reconciled shortly afterwards. After originally planning to divorce in July, Cheryl's asked her lawyers to push the divorce through quickly and reportedly doesn't want a cent of Ashley's money.