Pictures Of Chrissy Teigen And John Legend's Wedding
Chrissy Teigen Shares a Picture of Her Wedding Gown!
Chrissy Teigen and John Legend are married! The couple tied the knot during an intimate ceremony at Lake Como in Italy on Saturday and today Chrissy shared an instagram photo of her gown. John and Chrissy made things official with the help of many famous friends since model Brooklyn Decker reportedly served as Chrissy's maid of honour, while Kanye West was counted among those on the guest list for the fancy nuptials. The bride wore a Vera Wang gown and was treated to a serenade from her now-husband during the festivities. Congrats to the newlyweds and check out the photos from their beautiful Italian wedding!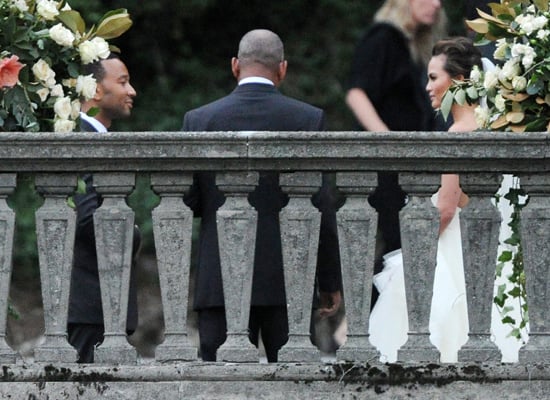 See more photos from John and Chrissy's wedding below.