Pictures of David Beckham at the England vs. Slovenia Match During the World Cup 2010-06-23 15:30:32
David Beckham and England Finally Get a World Cup Win!
David Beckham looked a little stressed this morning as he watched the English soccer team take on Slovenia in Elizabeth, South Africa. The game was an important one, with the outcome affecting whether or not they'd stay in the tournament. Fortunately for David, his teammate Jermain Defoe scored and brought home a win. There has been a little behind-the-scenes drama for David and his squad, but they should be able to move past the in-fighting to celebrate their first World Cup victory.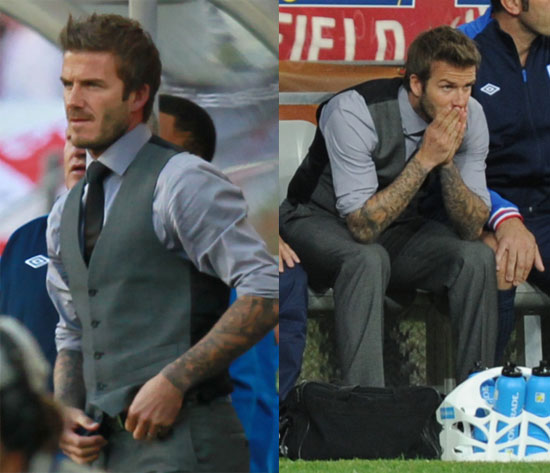 Keep reading...