Pictures of David Beckham at a Training Session With England's World Cup Soccer Team 2010-06-22 16:30:58
David and the English Soccer Team Prep For Their Next Big Game
David Beckham was decked out in his kit on Monday to join the English soccer team for their latest practice session in Rustenburg, South Africa. Their squad was getting ready for today's big World Cup match versus Slovenia, which hopefully goes better than their last draw against Algeria. They need a win to move on in the tournament and David seems hopeful about the odds. He said:
"We win the next game, we win the group. We know we've not played well in the first two games but we haven't lost, we've got two points. To get it back on track it's easy—if we win our last game then everything looks good again."
Fingers crossed Becks is right—it's always a treat to see him suited up on the sidelines in his stylish attire.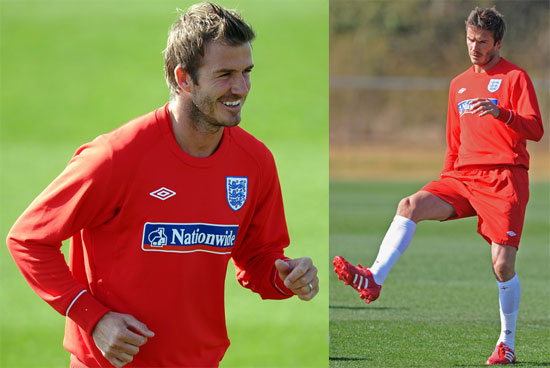 Keep reading...