Pictures From Vampire Diaries Season 2
Hot Off the Press: New Photos From Vampire Diaries Season 2!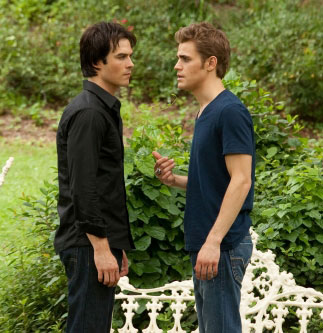 Been missing hot vampires Stefan and Damon during their hiatus? Well, I've got your first peek at The Vampire Diaries season two right here! The first batch of photos shows Elena dressing Stefan's wound, and Stefan coming face to face with his brother—which should make for an interesting conversation after Damon's encounter with Katherine. Oh, and Tyler is prominently featured as well, which is expected since he's got that uncle coming to town. The countdown is officially on—who else is excited?

Keep reading . . .