Pictures of Jennifer Lopez Cruising Around Miami With Her Twins Max and Emme Anthony
See Jennifer Lopez's Cute Diva-Free Sunset Cruise With Her Twins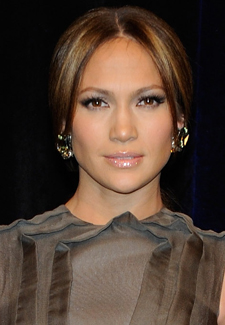 Jennifer Lopez' new movie The Back-Up Plan, with handsome Aussie hunk Alex O'Loughlin, premieres nest month and the former girl from the block has been busy promoting the film with sexy photo shoots and interviews. Jen recently talked openly about her split from Sony records and how her famous New Year's Eve catsuit came to life. Here's more:
On her New Year's Eve costume: "I wanted something to cover me from my neck to my toes but I still wanted it to be sexy and rock 'n' roll and cool and sparkly, 'cuz I'd be singing. I told a costumer that, and she said, "A catsuit!" I said cool, just make sure it has sparkles on it. It turned out to be one of my favourite outfits ever."
On her split with Sony: "We knew some people would try to paint a negative picture, but the split wasn't negative at all. I gave them seven albums and fulfilled my contract, and had tremendous successes—over 40 million records. It was time for something new, a fresh start."
On what bothers her: I never like stories where people say I misbehave or act like a diva, because I don't. Or that I make terrible demands, because those are always fabricated stories, and always have been. But they've become such a strong part of my image that I have no control over it. They're not true, though, and that's always bothered me.