Pictures of Jessica Simpson, Hilary Duff, Ken Paves, Kristen Bell at Good Housekeeping Party in NYC
Jessica Simpson Defends Makeup-Free Cover and Hunt For a "Normal Man"
Jessica Simpson brought her usual date these days, Ken Paves, to a Good Housekeeping party in NYC last night. She looked confident posing in her little strapless dress as she denied accusations that her makeup- and retouching-free Marie Claire cover wasn't actually honest. Jessica said, "Look at the cover—you can tell! . . . I really wanted to show women that I'm just a normal person. I take the pictures. I don't know what the magazine is going to do with it after that. I don't know what the photographer is going to do with it after that, so it was important for me to make sure that they absolutely did not retouch. I just wanted people to see how I really am."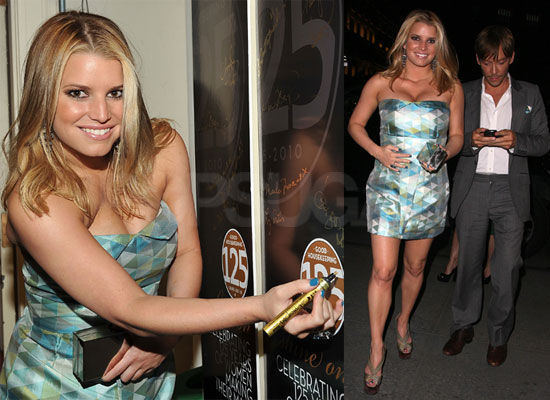 She also reiterated her hunt for a "normal man" and even though most of you wouldn't take her love advice it seems she really is staying away from any blabbermouth exes or new bad boys. The The Price of Beauty host joined a few other lovely ladies on the red carpet yesterday evening. Michelle Trachtenberg and Kristen Bell kept their smiles to a minimum while Hilary Duff grinned big and accessorised with her engagement ring!
Keep reading