Pictures of Kate Bosworth, Anna Paquin, True Blood, Stephen Moyer, Ryan Kwanten And Alexander Skarsgard at True Blood Premiere 2010-06-09 16:00:54
Alexander Brings Kate Along For a True Blood Party!
The stars of True Blood gathered at LA's ArcLight Cinemas Tuesday night to celebrate the premiere of their third season. A Proenza Schouler-clad Anna Paquin stuck by fiancé Stephen Moyer on the red carpet, where they were joined by costars like Sam Trammell and Ryan Kwanten—who sweetly brought his mum as his date. Alexander Skarsgard posed for photos solo, but his girlfriend, Kate Bosworth, wasn't far behind in her black cutout dress!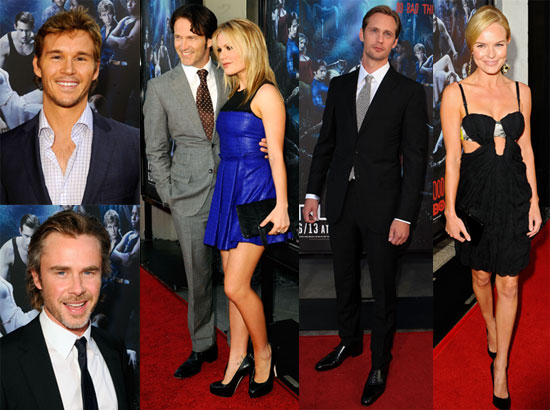 Keep reading...
Images include: Deborah Ann Woll, Anna Paquin, Rutina Wesley, Sam Trammell, Alexander Skarsgard, Stephen Moyer, Nelsan Ellis, Michelle Forbes, Ryan Kwanten, Kate Bosworth, Alan Ball, Marshall Allman, Michael Lombardo, Gregg Fienberg