Pictures of Matt Damon Accepting an Award From Save the Children 2010-05-23 19:00:39
Matt Damon Rocks and Prepares For His Next "Little Tornado"
Matt Damon was the guest of honour Friday night at Save the Children's Celebration of Hope event. His pregnant wife, Luciana Damon, was seated next to him for the formal dinner and Matt talked about how they're getting ready for child number four, saying, "We're bracing ourselves for our next little tornado." Matt will trade the small screen for the big when he appears in The Adjustment Bureau alongside Emily Blunt later this year. While Matt's tended to his philanthropic side, Emily was off in Cannes doing her own good work at the amfAR benefit gala.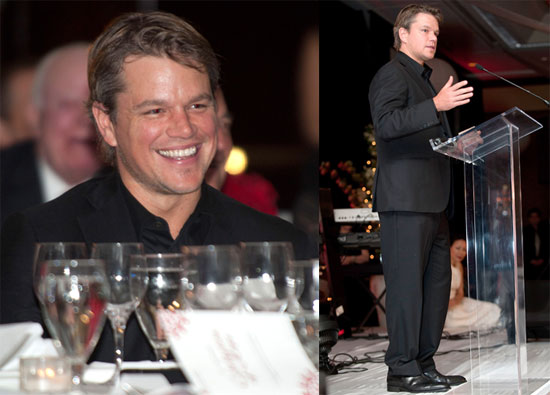 Keep reading...