Pictures of Sandra Bullock at Spike Guys Choice Awards
Sandra Bullock Steps Out Looking Gorgeous For Guys and the Troops!
Sandra Bullock was expected to make her big return to the spotlight at today's MTV Movie Awards, but she surprised everyone by stepping out an award show earlier! She took the stage at Saturday's Spike TV's Guys Choice Awards in a tight leather dress and sporting a big smile. Sandra accepted the Troops Choice honours for Entertainer of the Year and she kicked things off with a little lighthearted humour about what she's been going through. Check out the video below!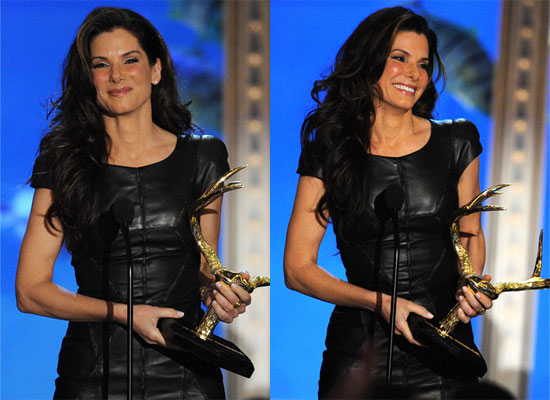 Sandra will be on stage again in a few hours when she is presented with the MTV Generation Award—it's amazing to see her sense of humour is still intact and she looks better than ever!
Keep reading . . .